Sail Europes Most Iconic Rivers

Viking takes you to the heart of Europe via its grand waterways, providing you with boundless insight into the continent's cultural and historic treasures. Immerse yourself in the storybook villages and picturesque landscapes of The Netherlands, Austria, Germany, France, Hungary and Switzerland.
Rhine Getaway
From Amsterdam and Cologne to Basel, this journey reveals a rich landscape of beauty and culture.
Romantic Danube
With medieval towns, grand cities and stunning scenery, this journey is one you are sure to love.
Grand European Tour
This iconic itinerary traces the Rhine, Main and Danube Rivers between the windmill-dotted waterways of Holland and the stunning landscapes of Hungary
Danube Waltz
Discover the best of the destination, while cruising leisurely through spectacular scenery.
Paris to the Swiss Alps
Vineyard-flanked slopes and historic cities, along with hotel stays in Paris and Zürich, make this cruisetour irresistible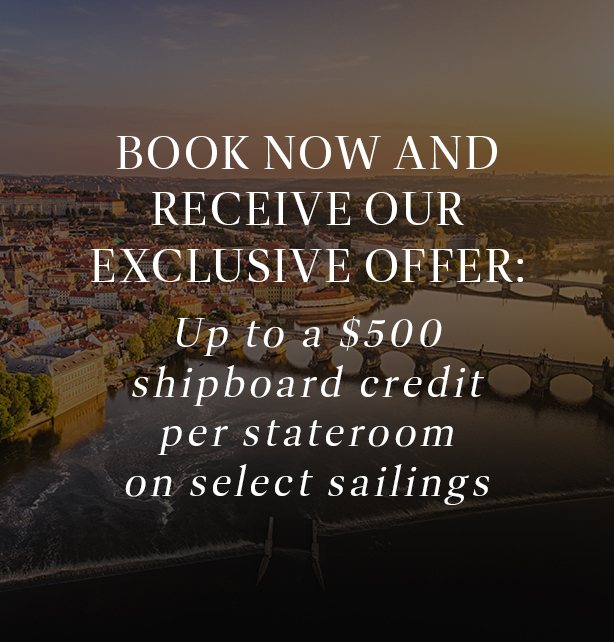 To book your cruise on one of these Iconic rivers contact a Bursch Travel office near you. Click here for locations
Enhanced health and safety protocols in light of COVID-19 have and will continue to impact offerings, which may vary from what is displayed or described. Information and pricing is subject to change without notice, including changes in the currency exchange rate. All prices are per person, cruise or land only, based on double occupancy, unless otherwise noted. Prices may vary by day of travel, season, duration and are subject to availability at time of booking. Certain blackout dates may apply. Airfares are not included except where noted. Air, immigration and/or other fees and taxes are not included unless noted. All offers and upgrades are for select dates, and select room or cabin categories, subject to availability, and are capacity controlled. All efforts have been made to ensure the accuracy of the information contained herein. Should an error occur, we reserve the right to correct it.
Cruise fares shown are the lowest available nationwide non-past-passenger fare. Other fares, which may be lower and/or include restrictions, may be available. Please view the full offer for complete details