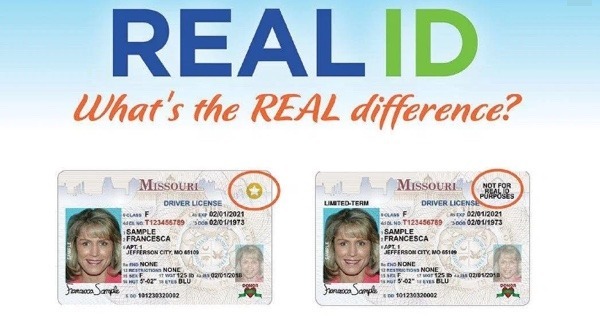 UPDATE Dec 5, 2022.
Americans will have more time to get the Real ID that they will need to board a flight or enter federal facilities. The Department of Homeland Security extended the Real ID deadline until May 7, 2025 at the earliest.
On Monday Dec 5, 2022, the Department of Homeland Security (DHS) again pushed back the deadline for implementation of Real ID 24 months into 2025. The news means that Americans who want to travel on a domestic flight without a passport will not need to have a REAL ID until May 7, 2025, at the earliest.
CHECK FOR THE STAR: REAL ID-compliant cards are marked with a star at the top of the card. If the card does not have a star, it is not REAL ID-compliant and won't be accepted as proof of identity in order to board commercial aircraft. Stars
NOT SURE ABOUT YOUR CURRENT ID?: Check with your state driver's license agency to verify that your state-issued ID is compliant.
FOR MORE INFORMATION: Visit www.dhs.gov/real-id or www.tsa.gov/real-id