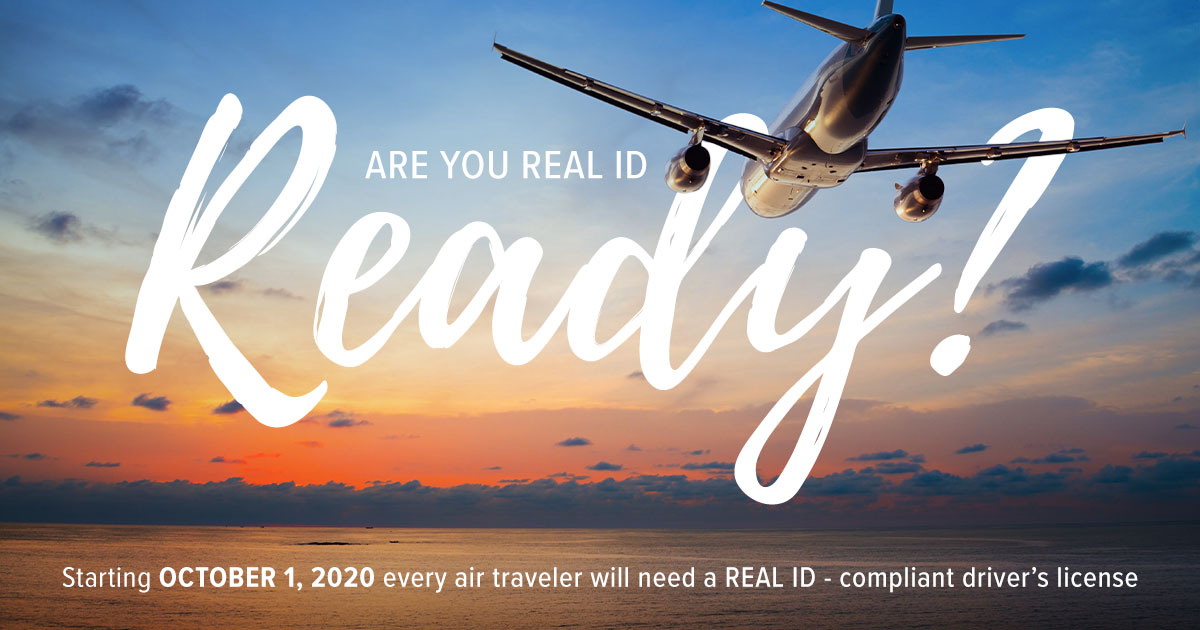 UPDATE June 29, 2021.
Americans will have more time to get the Real ID that they will need to board a flight or enter federal facilities. The Department of Homeland Security on Tuesday extended the Real ID deadline until May 3, 2023. The deadline had been Oct. 1, 2021, but it was becoming clear that many people wouldn't make it, in part because the COVID-19 outbreak has made it harder for states to issue new licenses.
CHECK FOR THE STAR: REAL ID-compliant cards are marked with a star at the top of the card. If the card does not have a star, it is not REAL ID-compliant and won't be accepted as proof of identity in order to board commercial aircraft. Stars
NOT SURE ABOUT YOUR CURRENT ID?: Check with your state driver's license agency to verify that your state-issued ID is compliant.
FOR MORE INFORMATION: Visit www.dhs.gov/real-id or www.tsa.gov/real-id