Why You Should Visit Australia NOW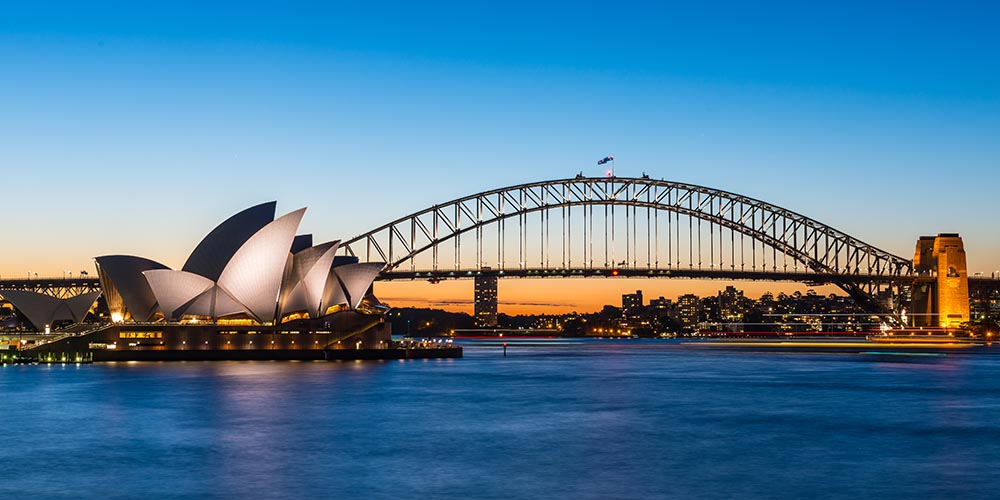 Photo Credit: (C) Siwawut / Shutterstock.com
Without a doubt, Australia has been through some very tough times recently. The Bushfires in various regions of the country caused serious damage, as well as loss of lives, property, and wildlife. Australians have been tested like never before. I think the country has shown tremendous resilience in the face of unprecedented challenges.
Having said all of this, we need to put the headlines in perspective. Three facts to keep in mind:
As of today, all Bushfires have been extinguished.
95% of Australia was unaffected by the fires.
Australia is about to the size of the continental USA, and the total area affected by the Bushfires is roughly the size of the state of Indiana. Most of Australia is as beautiful as ever.
Australia is open for business and ready to welcome travelers. Hotels and lodges throughout the country are offering special rates and promotions for travel in the coming months. Here are two examples: Park Hyatt Sydney is offering a 4th night free Qualia resort in the Great Barrier Reef is offering 4th night free.
Find out all the details of these and other offers by contacting the Bursch Travel advisor nearest you! Click here for locations.
Here are two additional news items to help you solidify your decision to visit Australia.
1. New Air Services from QANTAS, Australia's National Airline
On Sunday FEB 9, 2020, QANTAS launched new nonstop service between Brisbane BNE and San Francisco SFO. The flight runs 3X a week. Next Thursday, FEB 20th, QANTAS will launch new nonstop service between Chicago ORD and Brisbane BNE, 4X per week. The flight will be the fourth longest in the world. Both flights will operate with Dreamliner 787-9 service, and will save travelers time connecting to/from the Great Barrier Reef, Ayers Rock, and other dream destinations in Australia.
#2. Hot off the Press! QANTAS ' New Premium Cabin Sale starts FEB 14, 2020!
There's never been a better time to fly to Australia. When you book an adult airfare in Premium Economy, Business, or First Class from USA gateways to Australia on QF, you'll receive a 50% discount on the second ticket. Here are the highlights: Sale starts on 14FEB20 and ends on 18FEB20 at 1159PM (PST) Both passengers must travel in the same itinerary and same flights/dates Seats are limited, so the sooner you book, the better. Travel dates vary by city pair, and start late FEB/early MAR to early NOV/DEC 2020 Other restrictions apply so check with your Bursch Travel advisor for all of the details.
Simply put, there's nothing like Australia. The only thing missing is YOU.
Blog Written by
IGNACIO MAZA,
02/12/2020