Exploration of Sri Lanka - Day by Day
Day 1:
We arrived at the Bandaranaike Int'l Airport and met our chauffeur and personal guide who was waiting for us with a smile. Tom and I knew right away we were going to have an exciting vacation. It was early morning and we got to see the capital city of Colombo on our way to the train station. Gayan escorted us to our seats on the train. The scenic ride took about 3 hours and he was waiting for us at our destination in Kandy.
After having coffee at a little outdoor cafe and getting to know each other, Gayan suggested we visit the Royal Botanical Gardens. It was lovely to stroll through the ancient trees and exotic flowers while we acclimated ourselves to the change in climate.
From there our guide took us to get an authentic Sri Lankan Ayurvedic massage that was unbelievably relaxing. By then we were ready to head to our first nights' accommodation; Polwaththa Eco-Lodge. A Jeep took us up to our adorable cabana. It was truly a nature lover's paradise! We would have loved to stay longer. We hiked through the jungle on the path to the restaurant and had our first local curry prepared by the super friendly staff.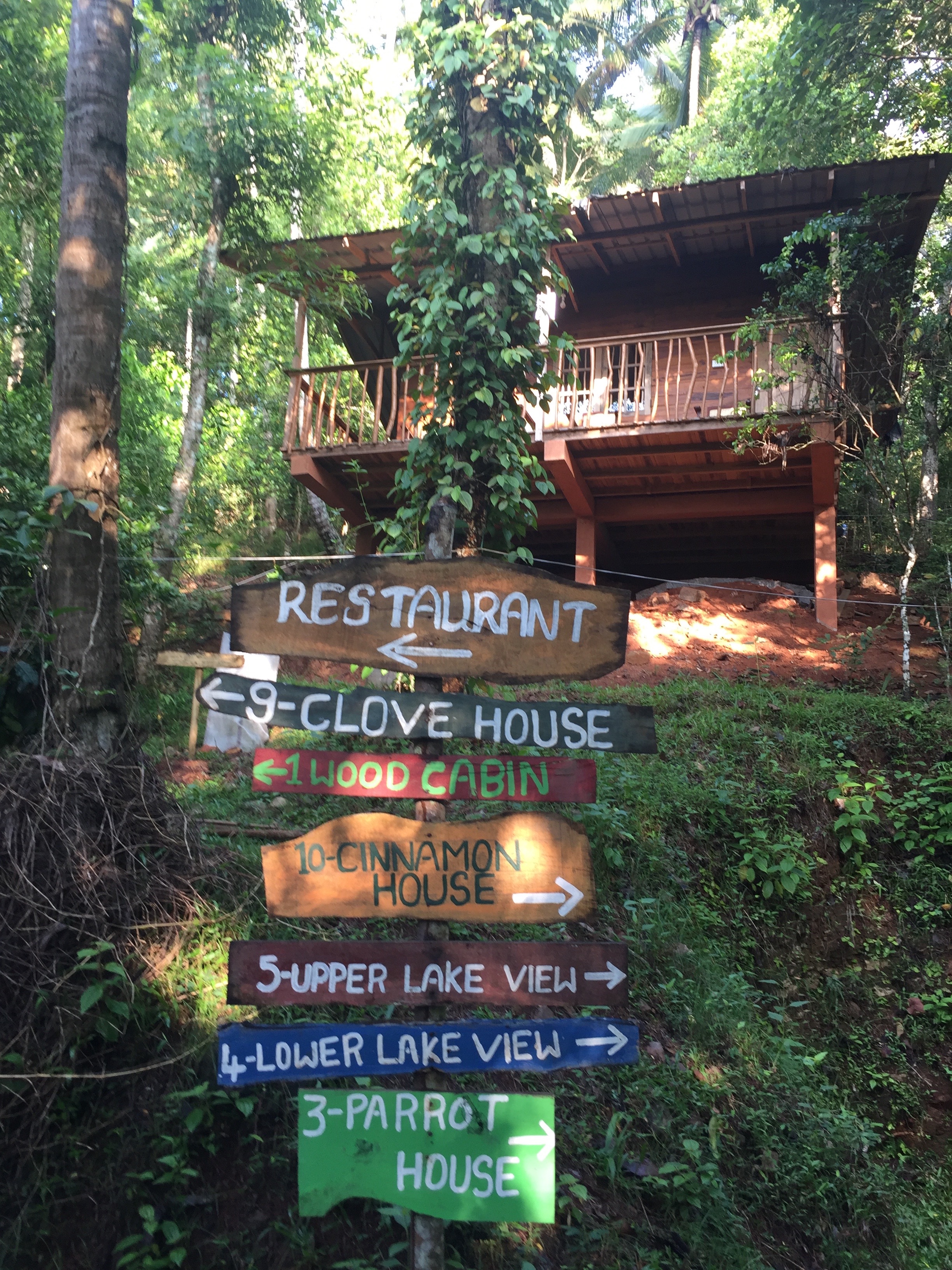 ---
Day 2:
Waking up that morning to the view on our balcony and hearing the birds sing was breath taking! We were sad to leave our little jungle retreat but after a delicious home cooked breakfast the Jeep to us back down to the bottom of the hill where Gayan was waiting to take us to see the Royal Palace and participate in a ceremony at the Temple of the Sacred Tooth Relic, a Buddhist temple in Kandy.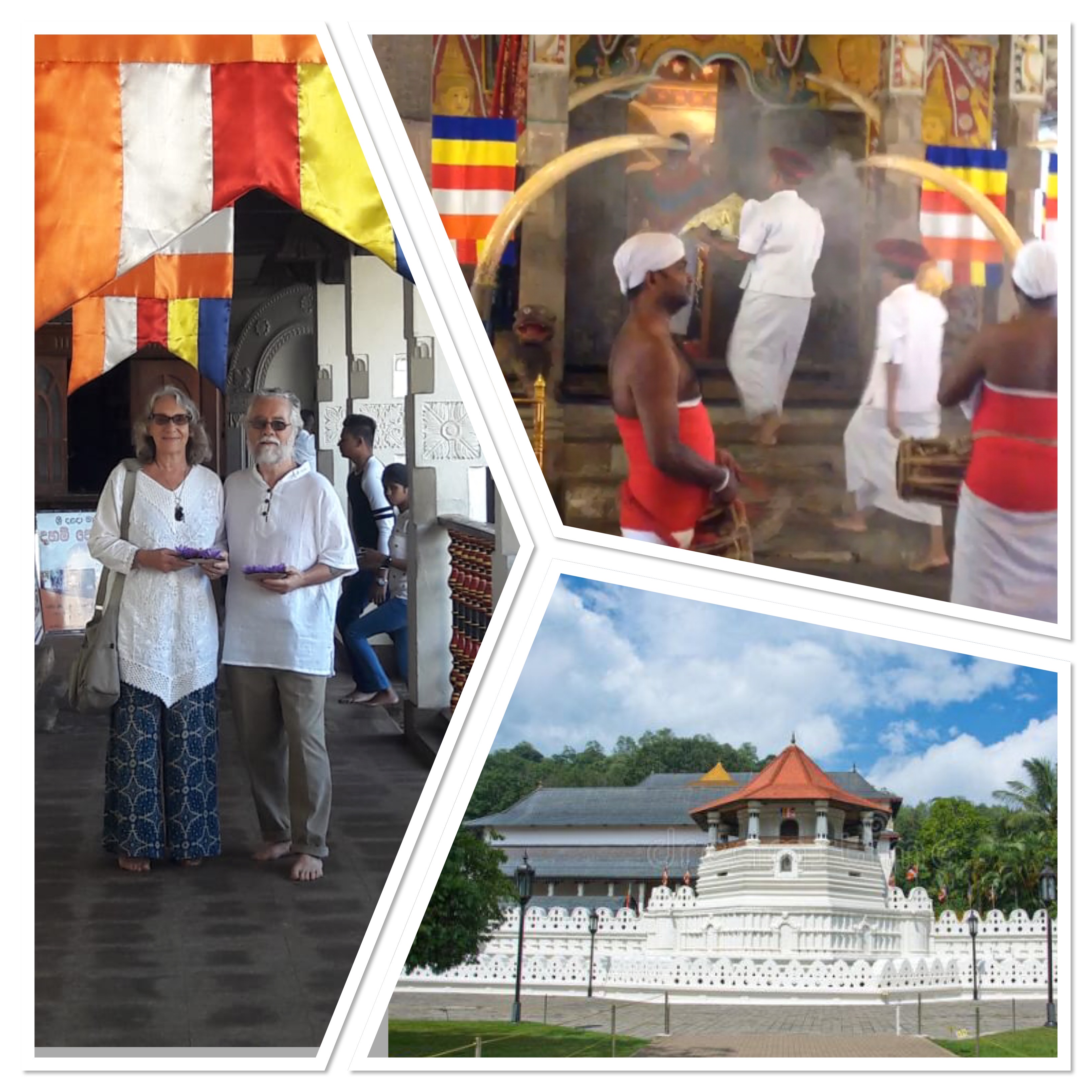 From there we took the road from Kandy to Nuwara Eliya climbing and winding through tea plantations and waterfalls. We toured a tea factory learning about the cultivation, drying, packing and different types of Ceylon tea. Nuwara Eliya is a quaint British colonial community surrounded by plush tea plantations and a much cooler climate. We took another beautifully scenic train ride from there to Ella. When we arrived in the adorable village of Ella, the three of us dined at the trendy restaurant "Cafe Chill", then to Ella Flower Garden Resort to relax and rest after a very full day.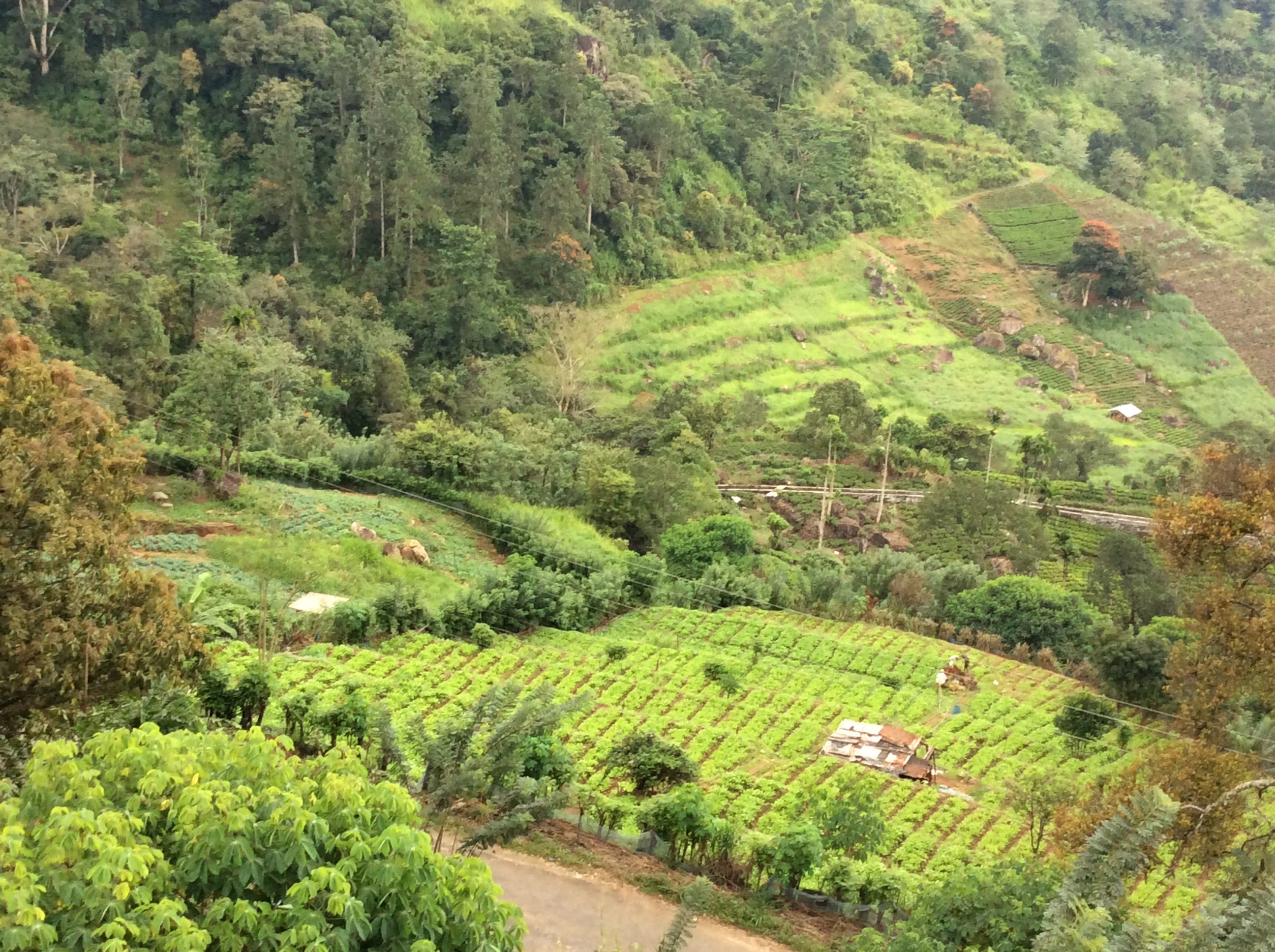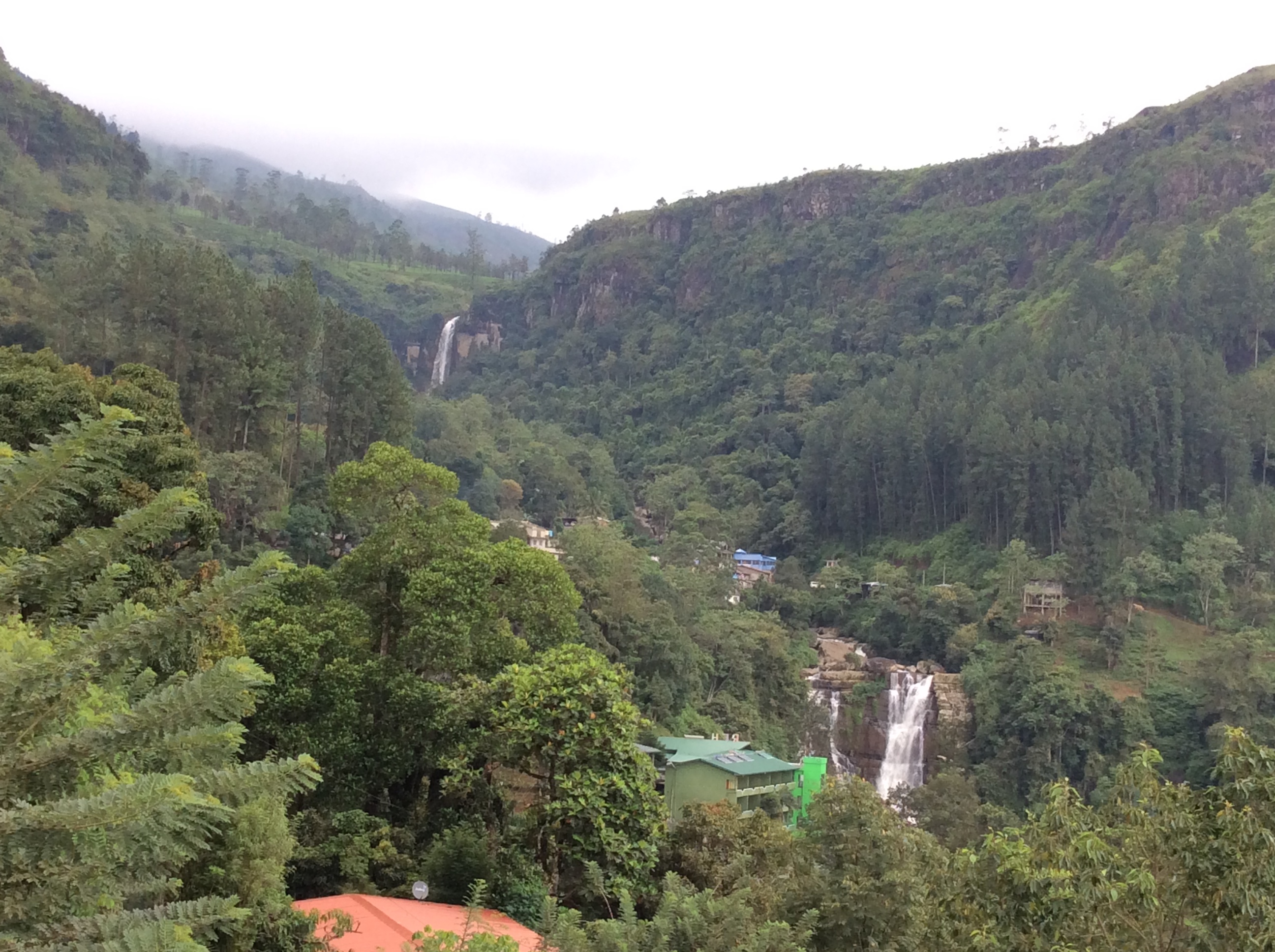 ---
Day 3:
We woke up the morning of our 21st anniversary to the beautiful view of Ella Gap and the majestic Ella Rock from the balcony of our villa at the Ella Flower Garden Resort.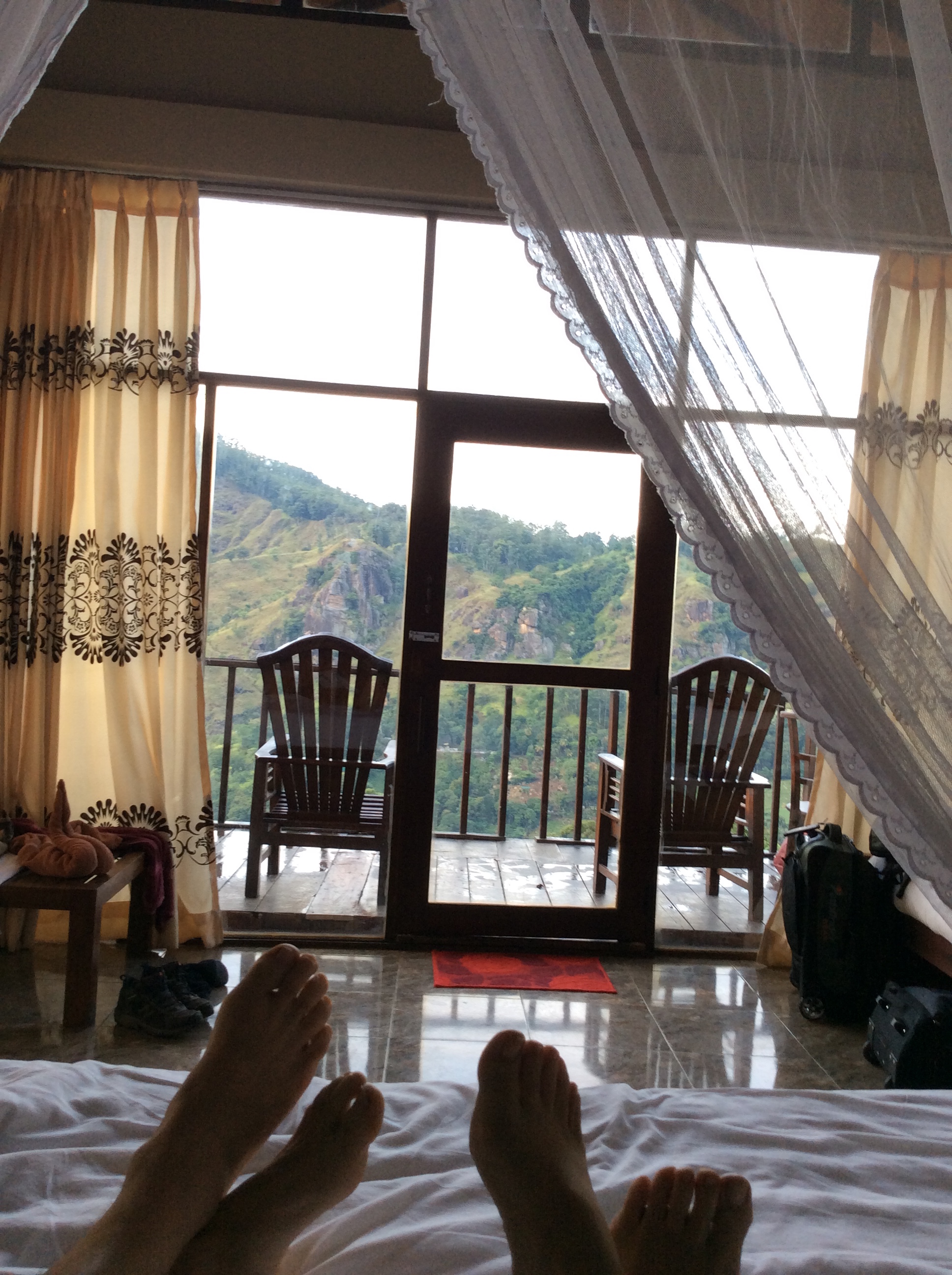 After a delightful complimentary breakfast, we took the path through a tea estate up to Little Adam's Peak. From the top, we could view Ella Rock and see some of the most beautiful views in the world.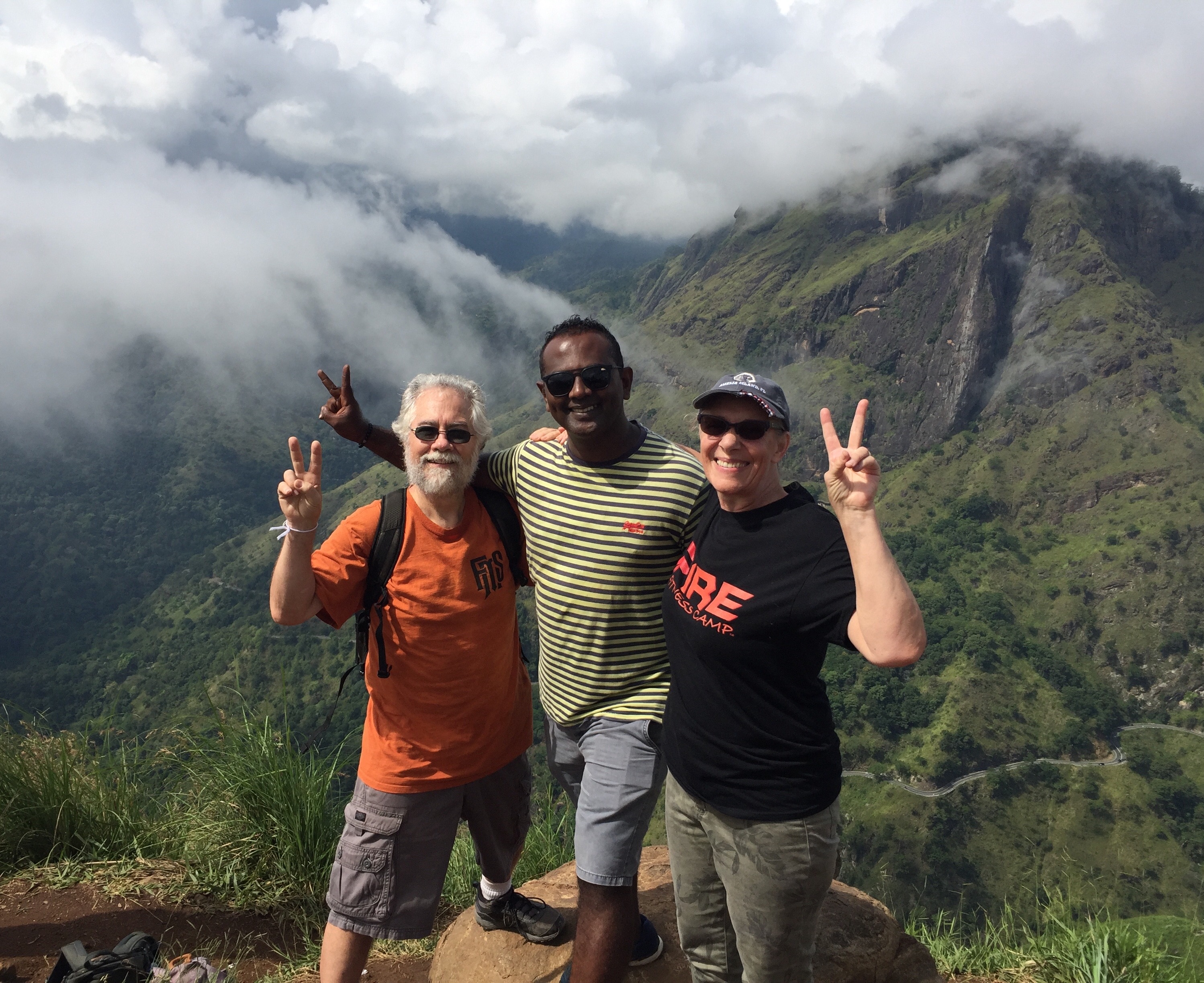 Next, along with our guide (who was now our friend) we hiked to the Nine Arch railroad bridge to see the train cross at 11:00 am. We enjoyed dinking King Coconut water and mingling with other tourists while we waited for the big moment.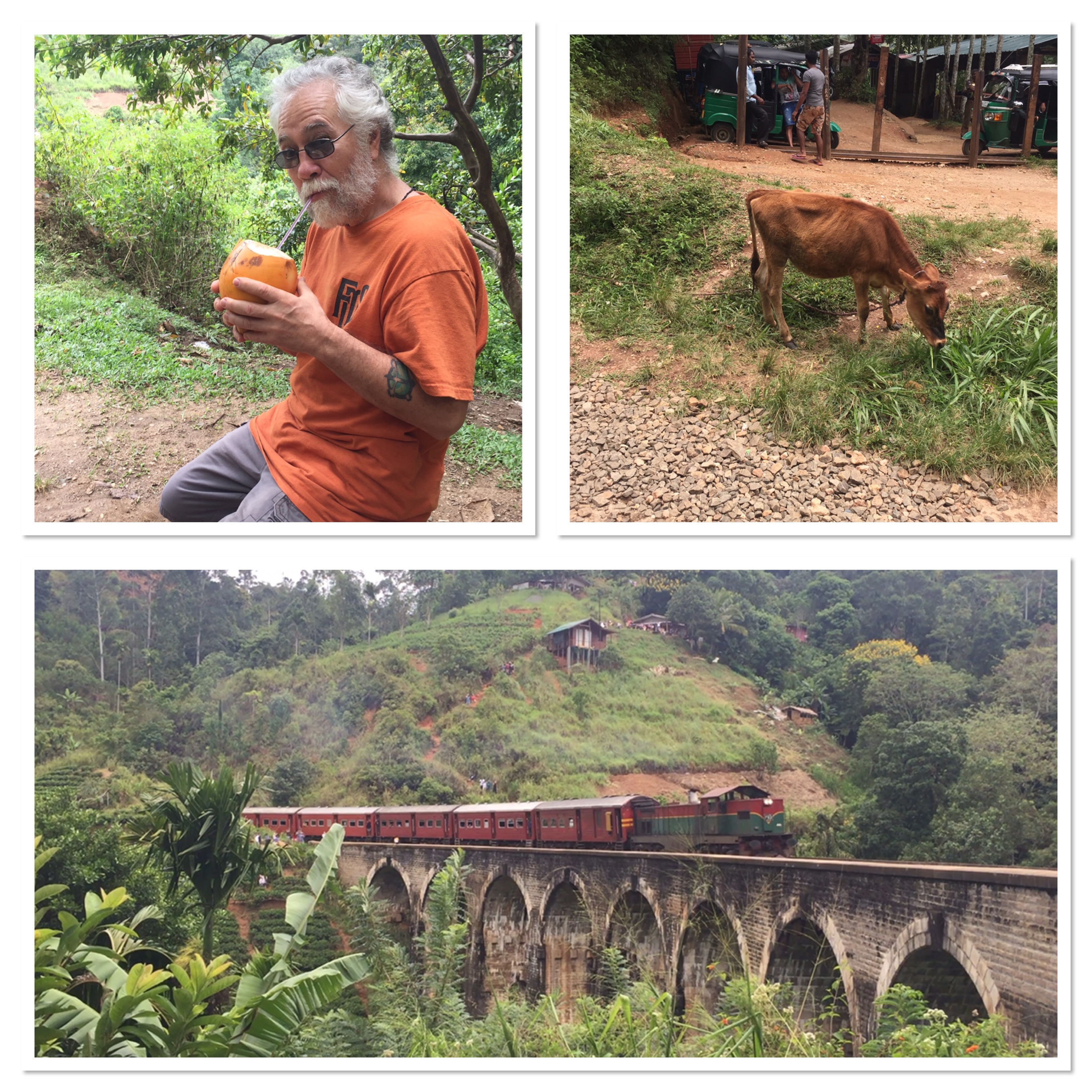 After we returned from our hike we got the usual afternoon rain which meant it was time for a nap. By dinner time it was done raining and Gayan took us to Cafe Chill where he and Kensington tours surprised us with dinner for our anniversary!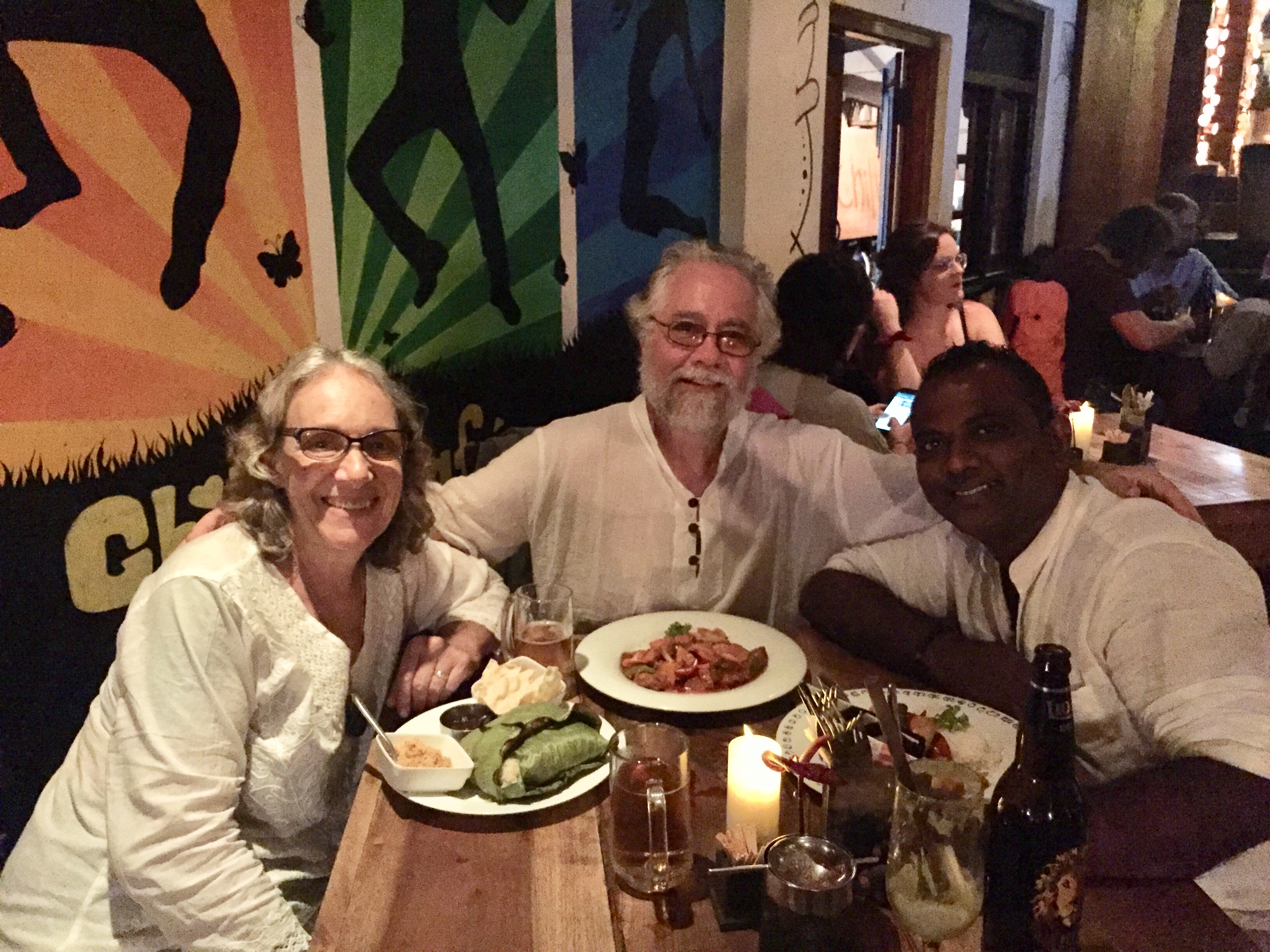 ---
Day 4:
Before Tom and I started another road trip we ate a lovely breakfast of fruit and curries and enjoyed the flowers at Ella Flower Garden Resort.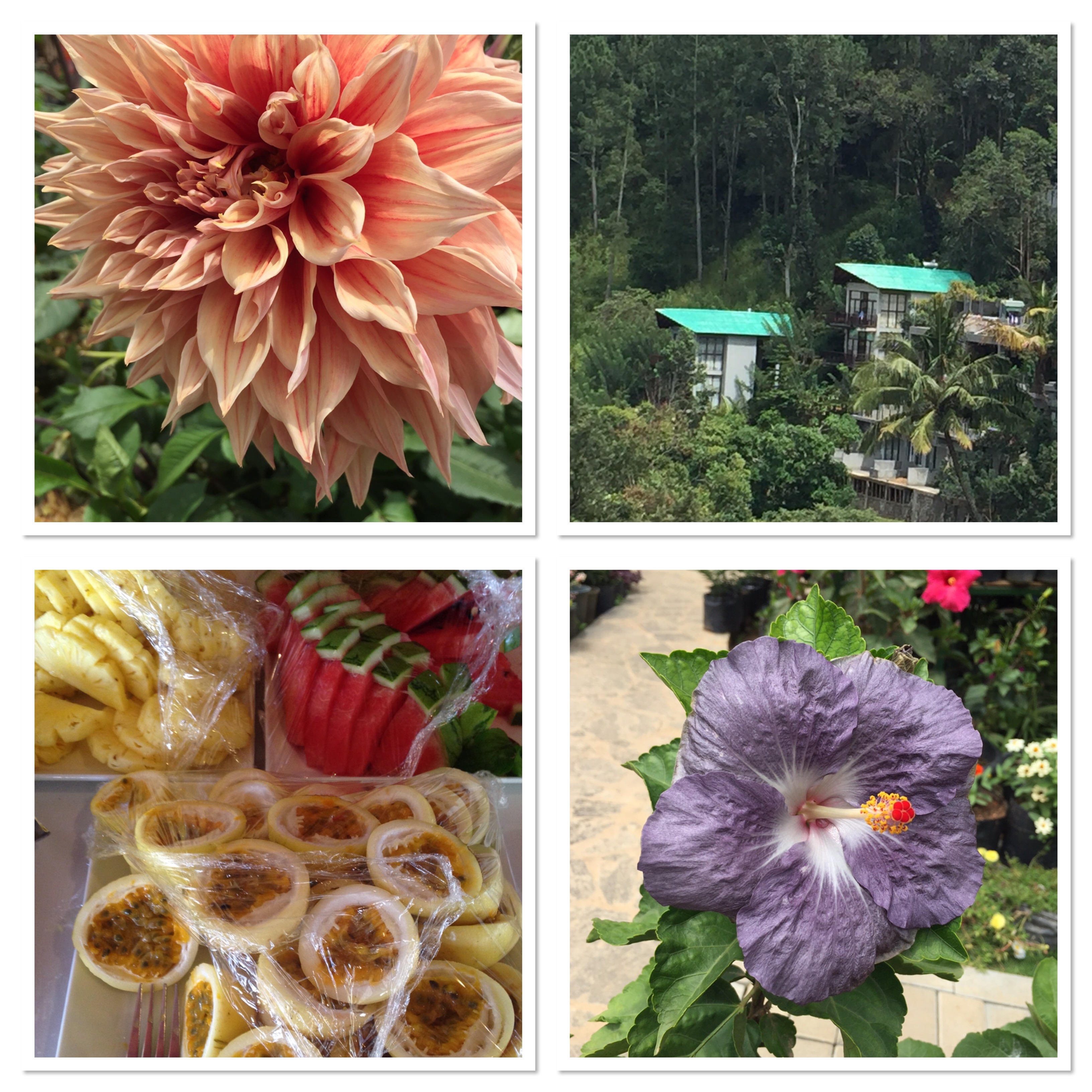 Gayan picked us up and we headed south through the hills, plantations, roadside markets and the beautiful Rawana Falls.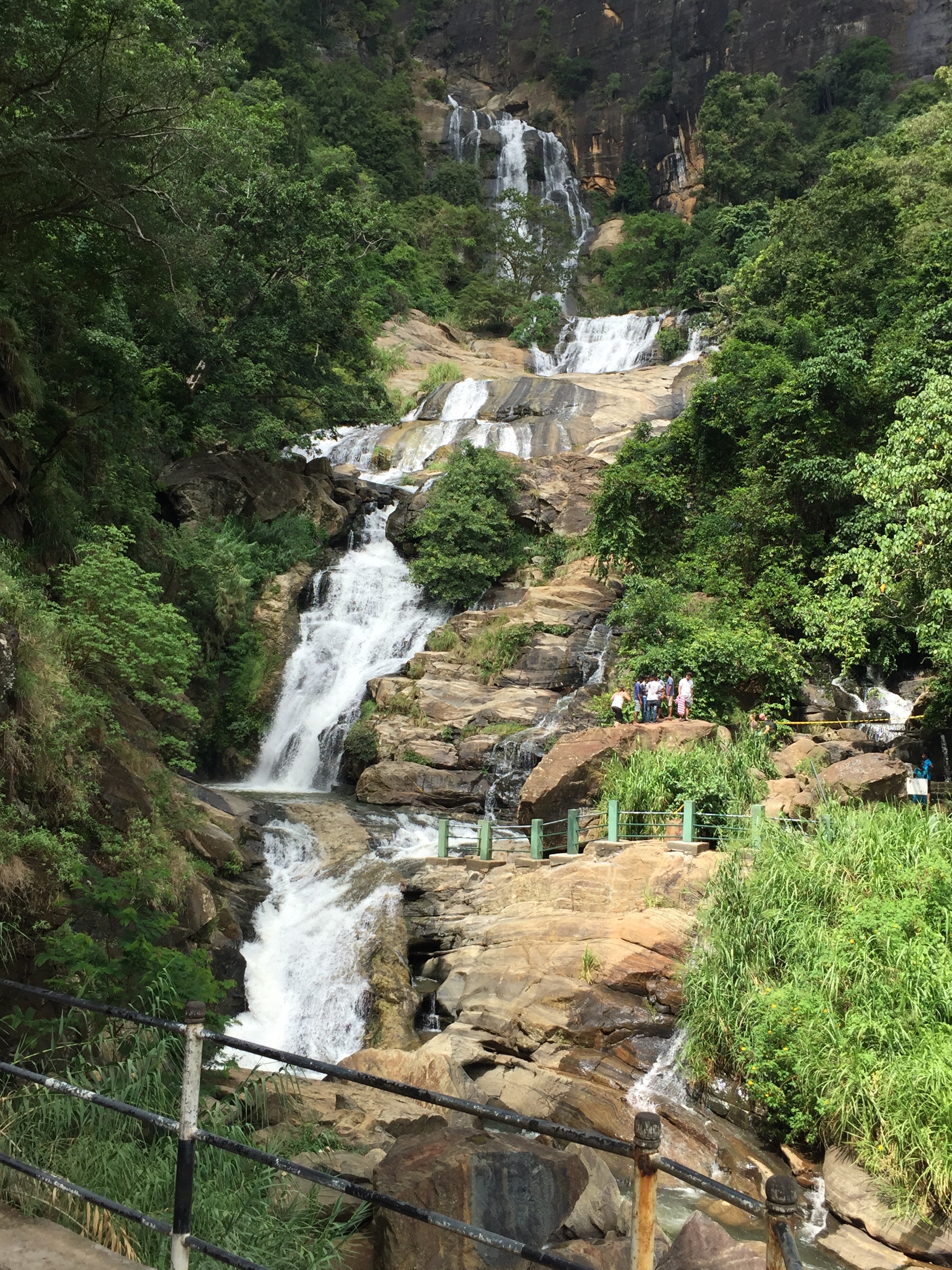 On our way to the safari at Udawalawe National Park we stopped at the Elephant rehabilitation center and got to watch the orphaned elephants being fed milk. They are fed and looked after until they can be integrated into the herds of wild elephants at Uda Walawe sanctuary close by.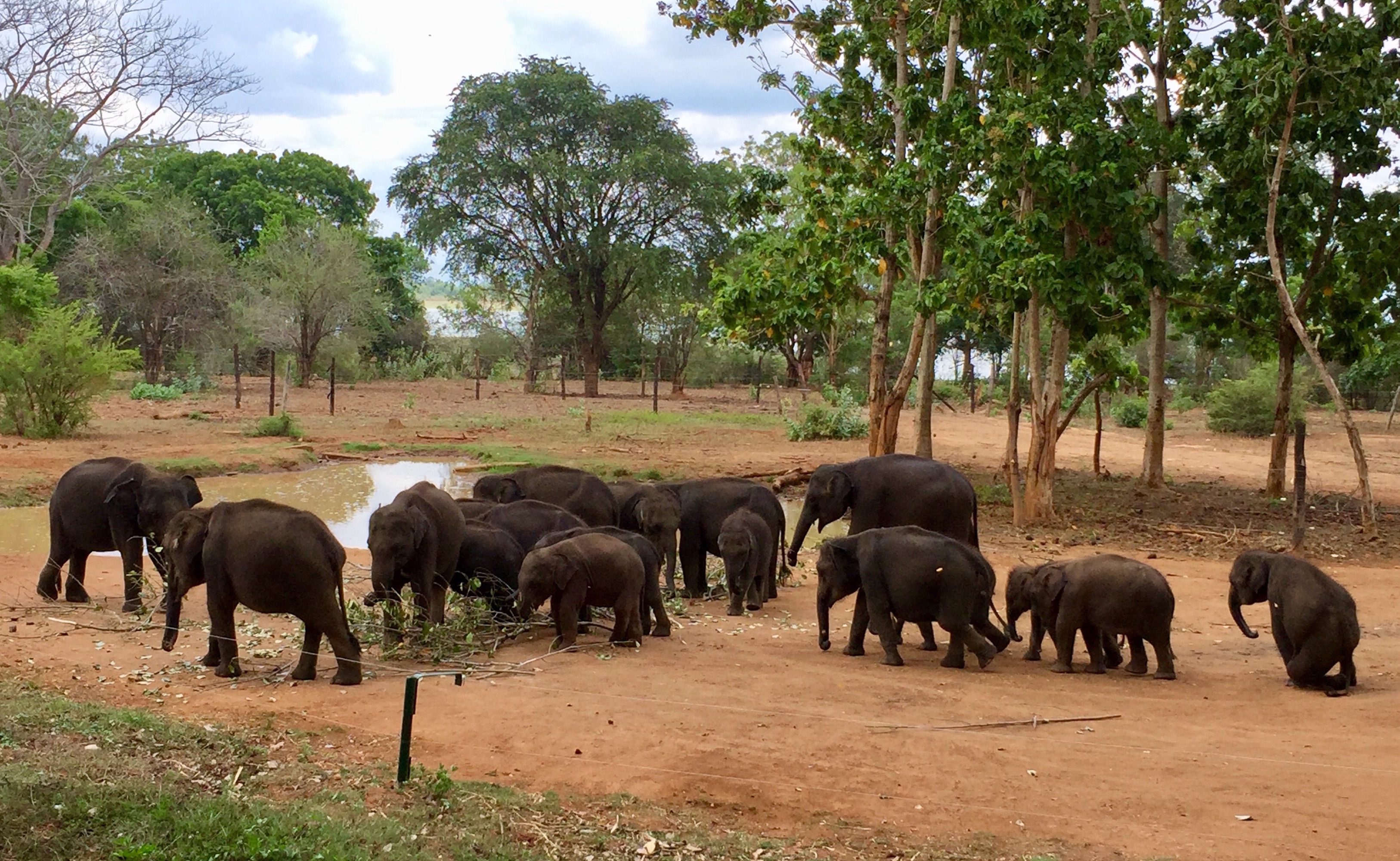 Onward to our safari we barely got situated in our Jeep when we saw Elephants grazing and crossing the road right in front of us. We also saw peacocks, macaque monkeys, water buffalo, dozens of shore birds, king fishers, snakes, a land monitor and crocodiles galore! (Can you see the monkey hiding below?)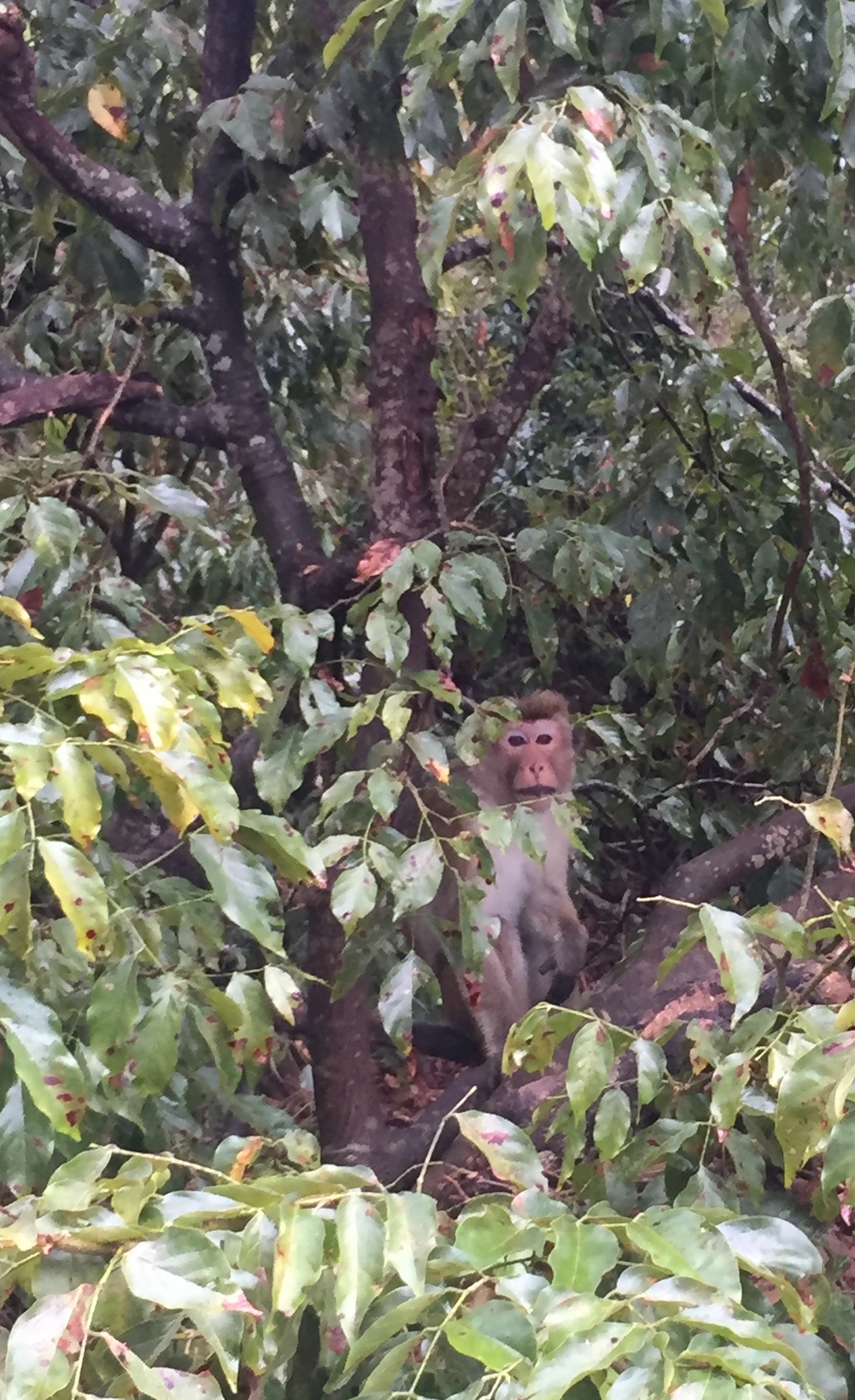 From there we stopped for some fresh mangoes and buffalo curd at a roadside market and then to Sarai Village, Weerawila for another home cooked dinner and a night in our treehouse in the jungle.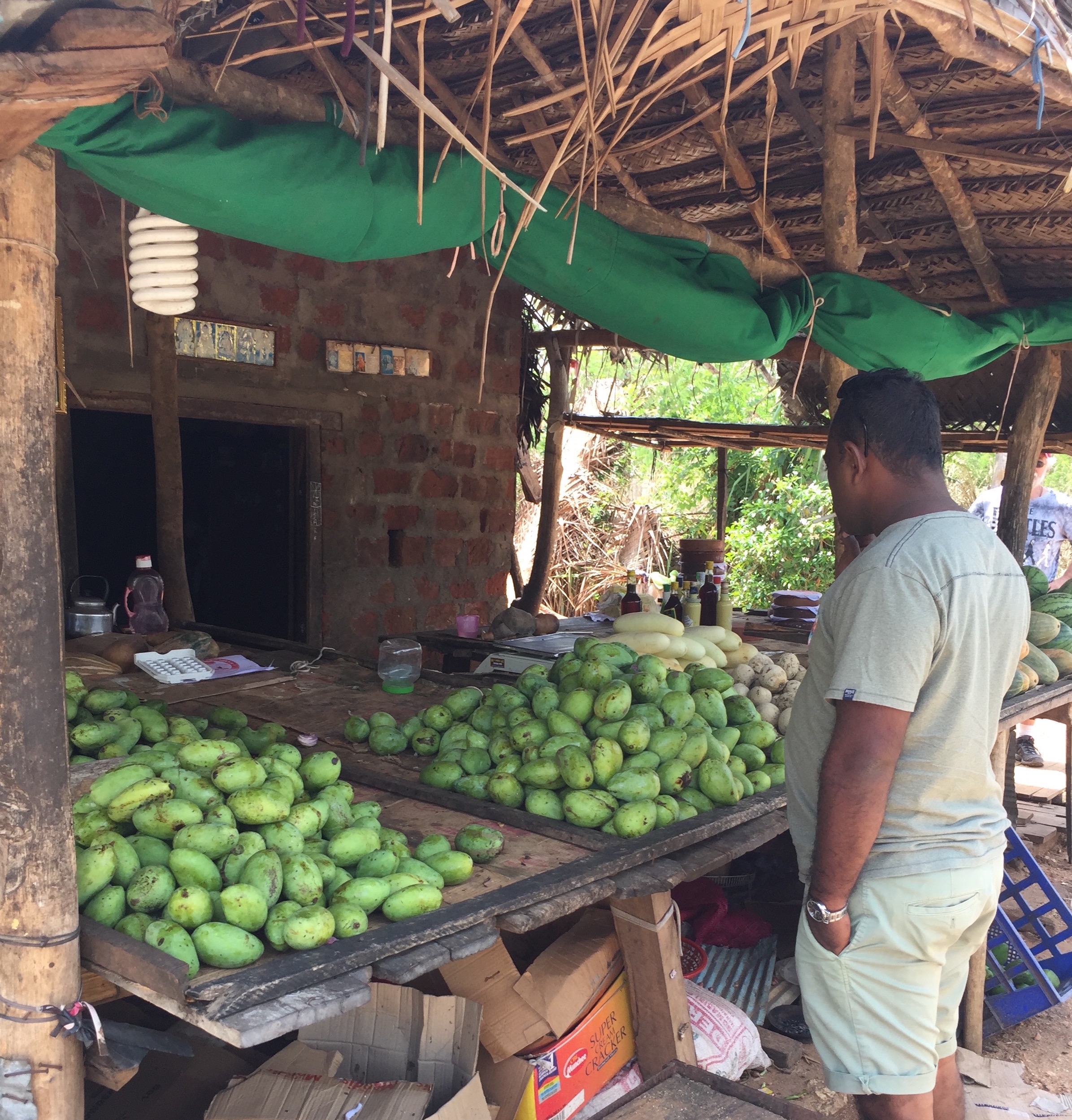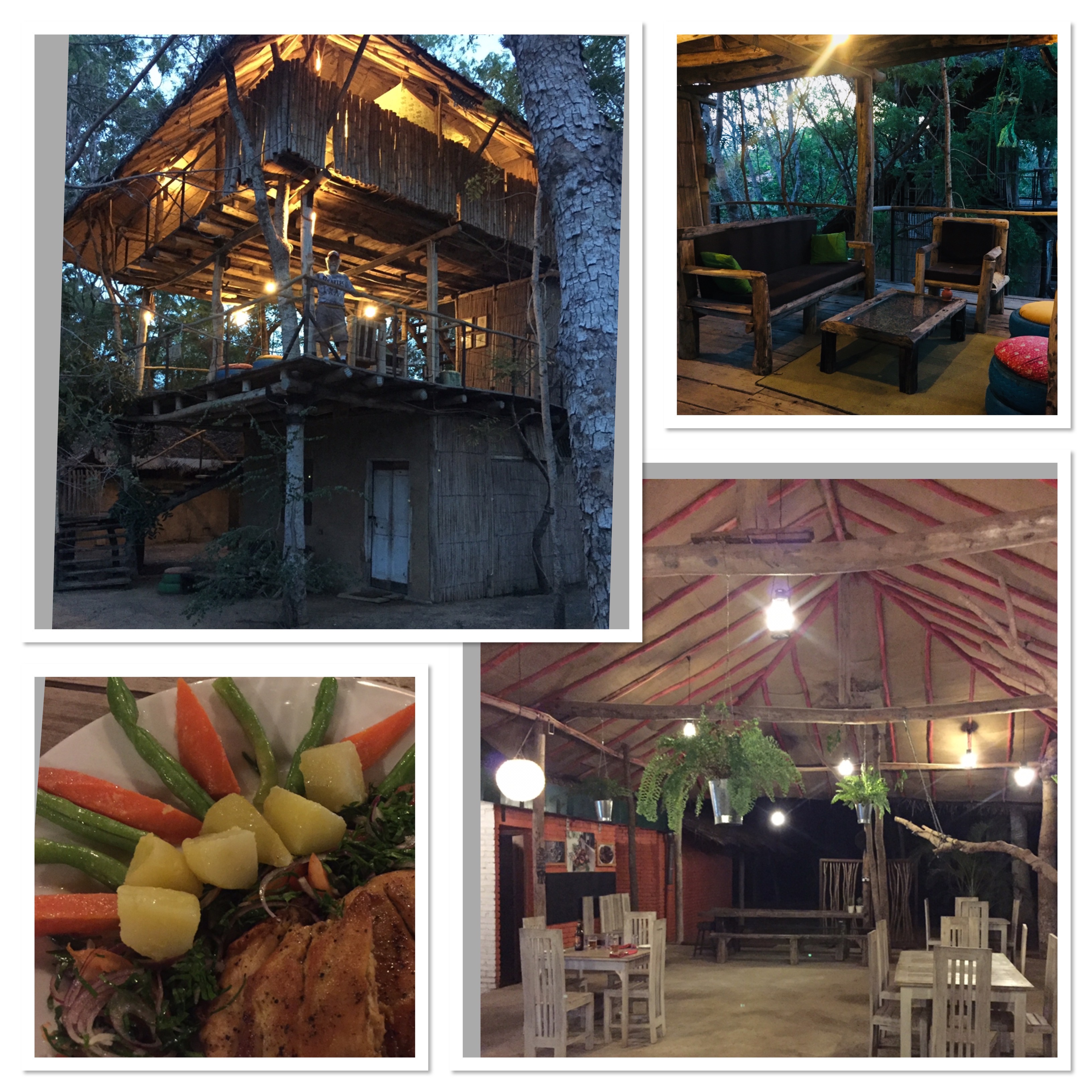 ---
Day 5:
We got up at 5:00 to start another big day. From our open air treehouse, we could hear the sounds of, what we finally discovered were Peacocks. For days we had been hearing the "meow meow" sounds knowing it wasn't cats and amazed at how many wild peacocks were roaming around. They must spend the evenings and early morning in the trees for protection and wander around on the ground during the day.
At 6:00am we got a ride in a wagon pulled by a tractor to Weerawila Tank where a very nice fisherman took us with him in his outrigger canoe to collect all his nets. I think he had a pretty good catch of fish and freshwater prawns. Then we went back to shore where the fisherman and the nice young men from our treehouse accommodation cooked us an interesting fish curry. We dined alongside our water buffalo friends.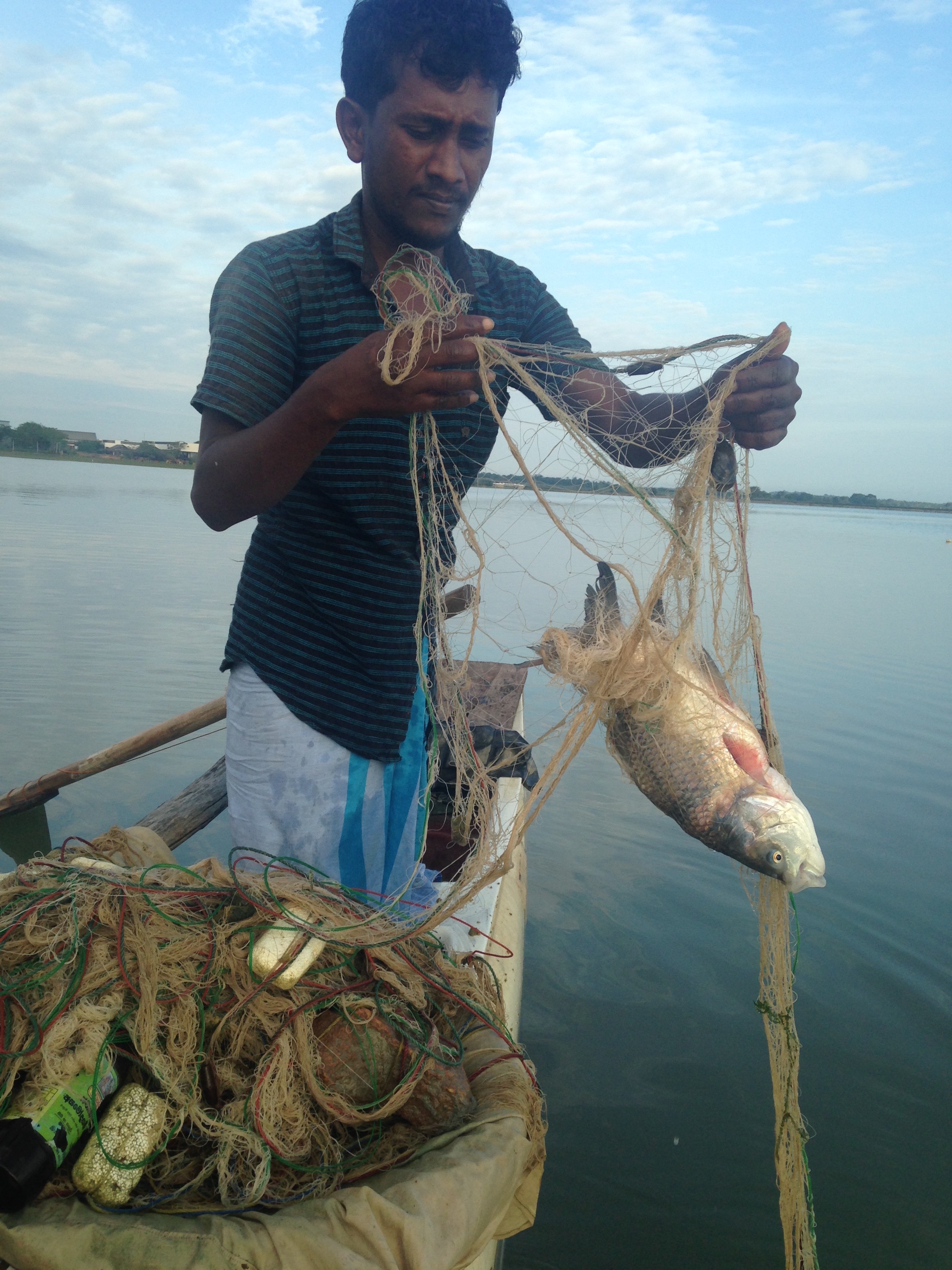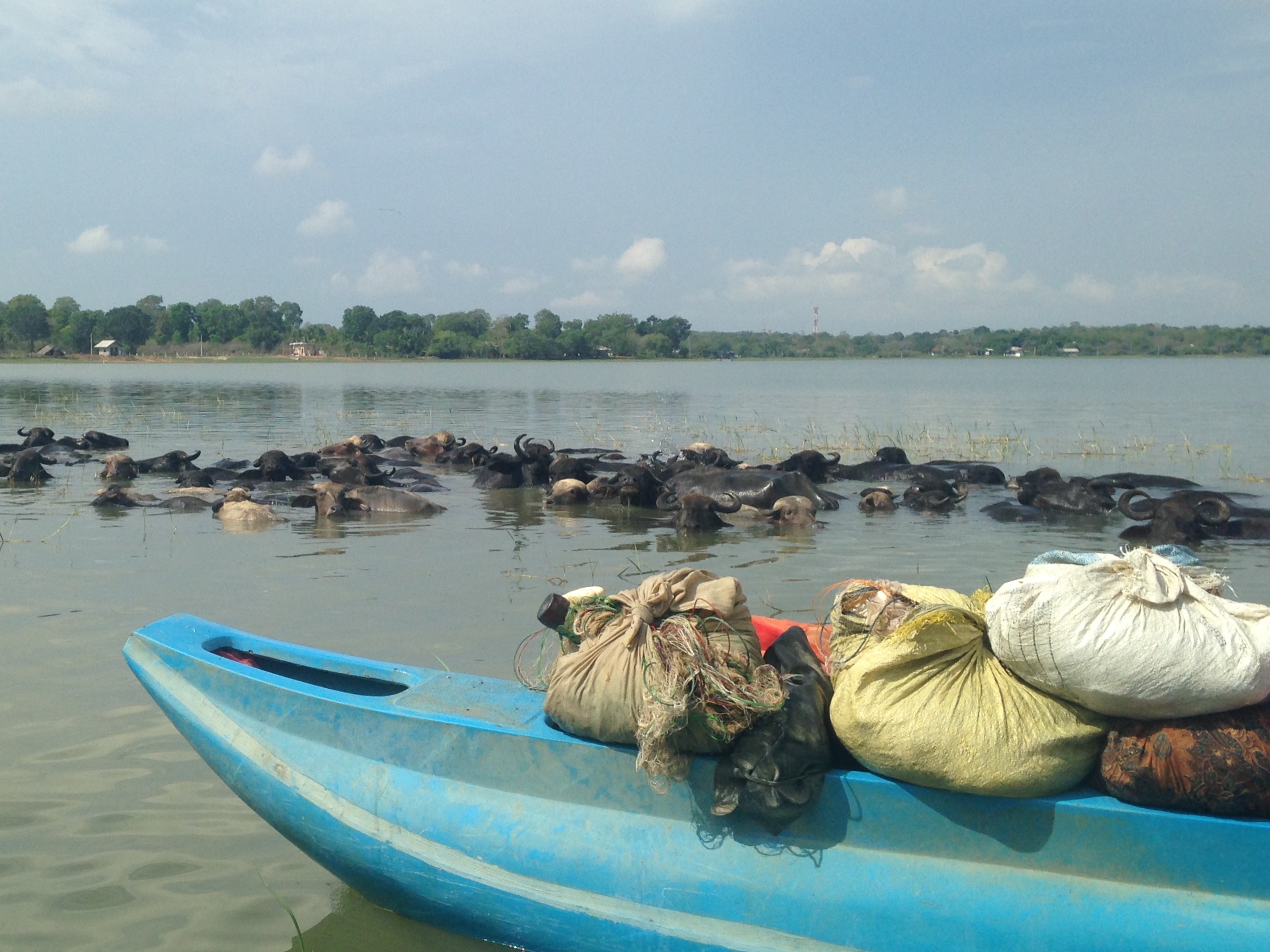 Back on the road again after packing and leaving our favorite stay in Sri Lanka, we left for Mulgirigala Rock Cave Temple where Tom and I planned on privately renewing our wedding vows. The Buddhist Temple's history dates back to the 2nd century BCE. The temple has four levels (terraces) and each has a cave temple with ancient carvings, Buddha statues, and paintings dating back to the 3rd century.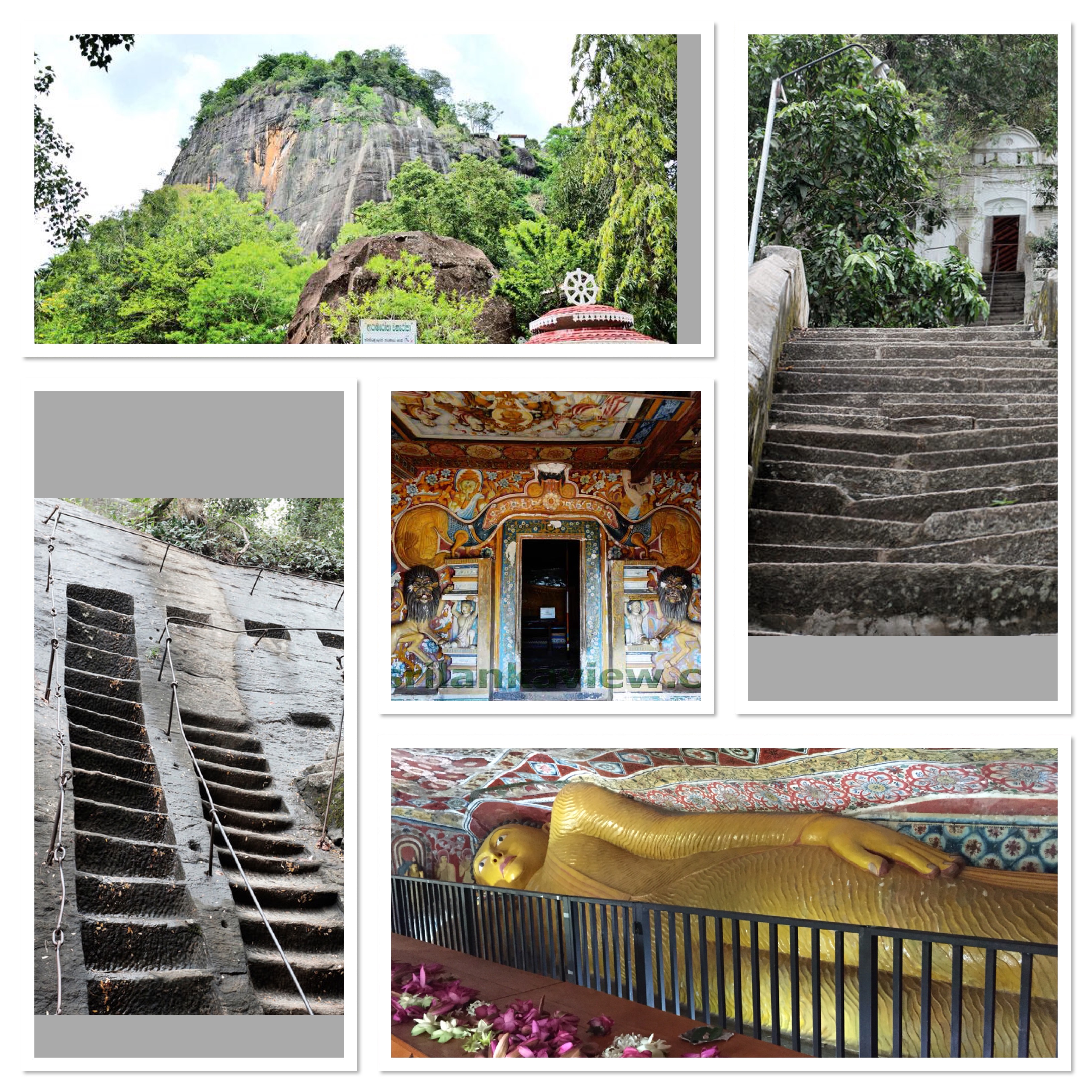 The climb was a bit challenging. It was very hot and humid because we were only a half hour drive from the southern coast of the Indian Ocean. But we could rest while we viewed the cave temples on each level. When we reached the top, we saw the Bodhi tree, one of the saplings Anuradhapura and Sanghamitta brought from India. That tree was believed to be a sapling from the Bodhi tree Buddha was sitting under when he reached enlightenment. It's in sad shape but still hanging in there along with the lamp that burns until the new Buddha arrives.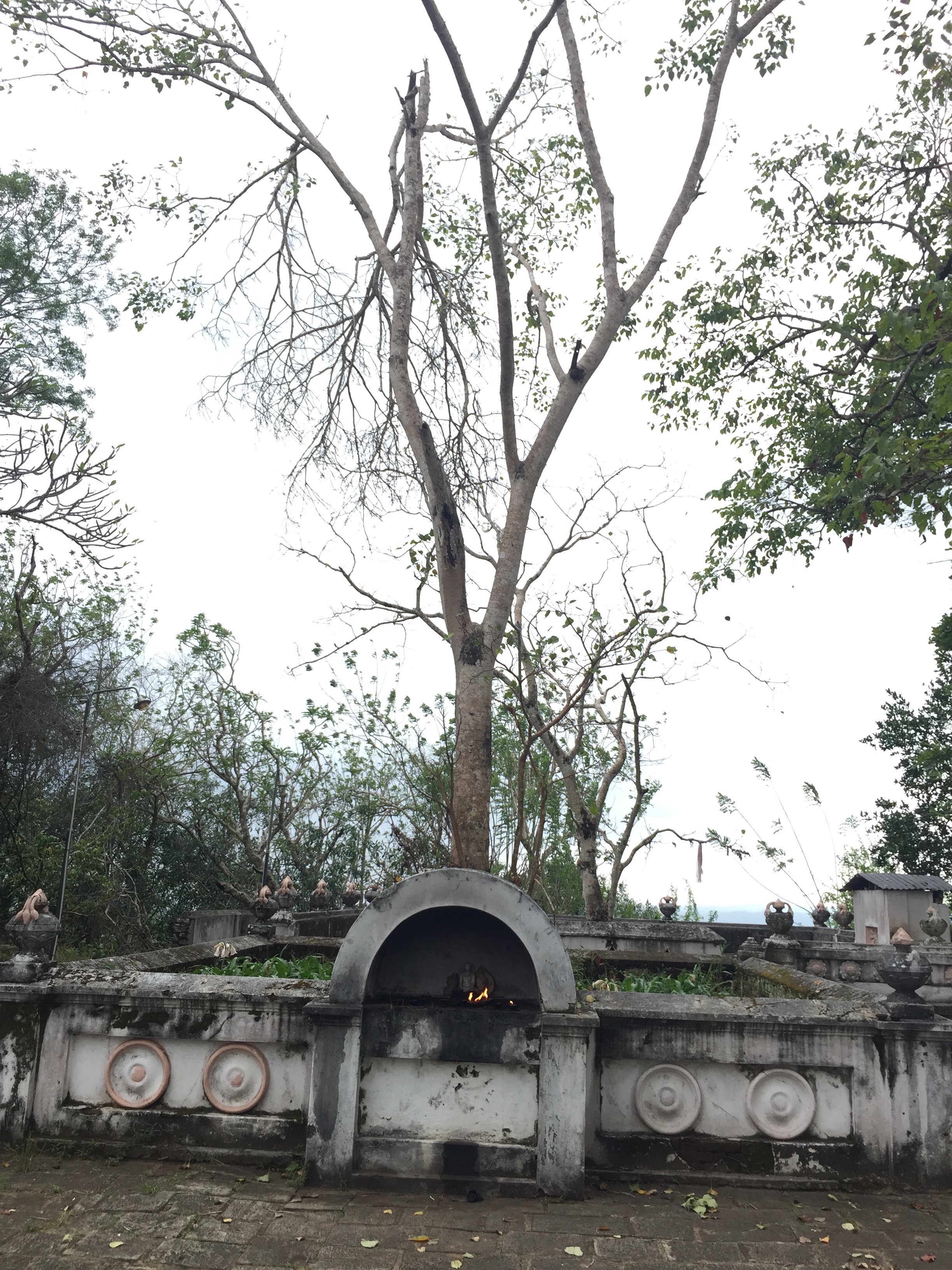 So we climbed up the 522 steps to top where we could see almost to the ocean. Tom and I renewed our vows in possibly the most blessed places in the world. What an adventure this has been!