Travel Advisor Tuesday - John G.
Welcome to our first edition of Travel Advisor Tuesday! Each week we'll be highlighting one of our amazing employees. With over 70 counselors and 843 years of combined experience at Bursch Travel ALONE, they have some great stories to share!
John G. is from our Monticello office and has been with Bursch Travel for over 24 years. Here he is with his family on a recent trip to Italy!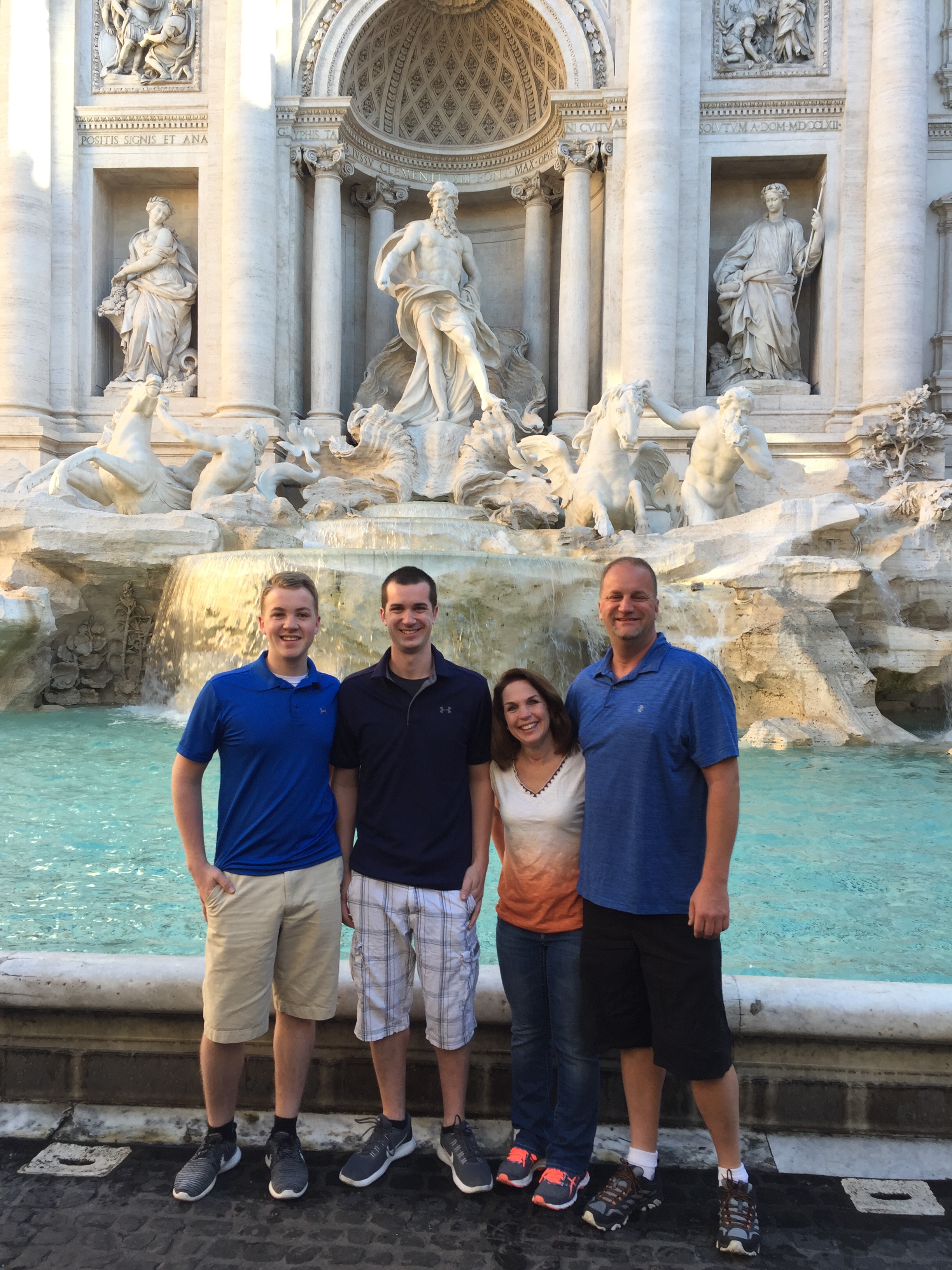 What are your travel related specialties? Missionary Travel, Asia, Africa, Europe.
What do you do when not traveling? I work on my classic trucks and go to as many classic car shows as possible during the summer.
Favorite destination and why? To date, it's Italy. It was something that we had planned on doing for many years after my youngest son graduated from high school. Finally, two years after he graduated, we made the trip happen. It was both the funniest and most interesting trip - my family really took in the culture and enjoyed the adventure. We took all modes of transportation including planes, trains, boats and automobiles.
What is one of your most interesting trips planned? I have fond memories of a gentleman and his wife that wanted to return back to the homeland he left during WWII. He was in a concentration camp and was the only one of his family who survived. He sat in my office for over 2 hours sharing stories that were intriguing and interesting. The most special story was about how he met his wife on the outside of the prison camp.
To learn more about the agents nearest you, click here for our office locations!