Wineries of Napa and Sonoma
What did we enjoy most about this trip? Visiting various wineries, of course! They are each so unique and were memorable for different reasons. Of course, be careful not to drink too much at the wine tastings if you are driving. We often shared a glass or would take a sip or two and dump the rest. A guided tour would be a great idea, especially for a first-time visitor. We were with friends who had just been there a few months ago, so they kind of acted as our guides.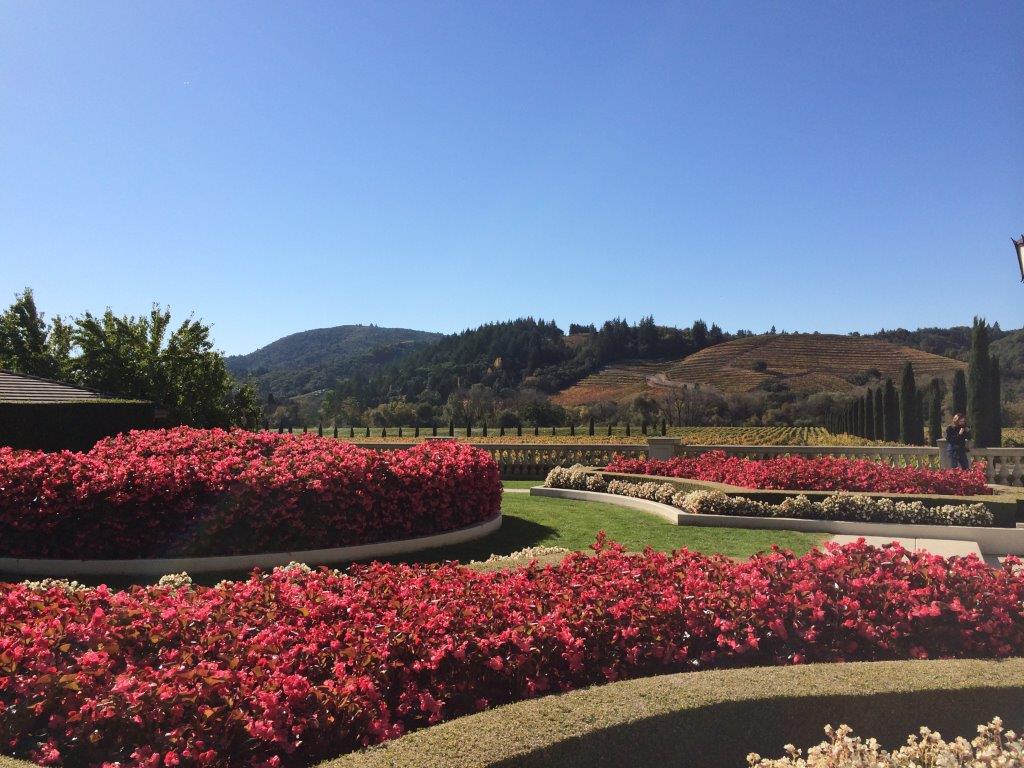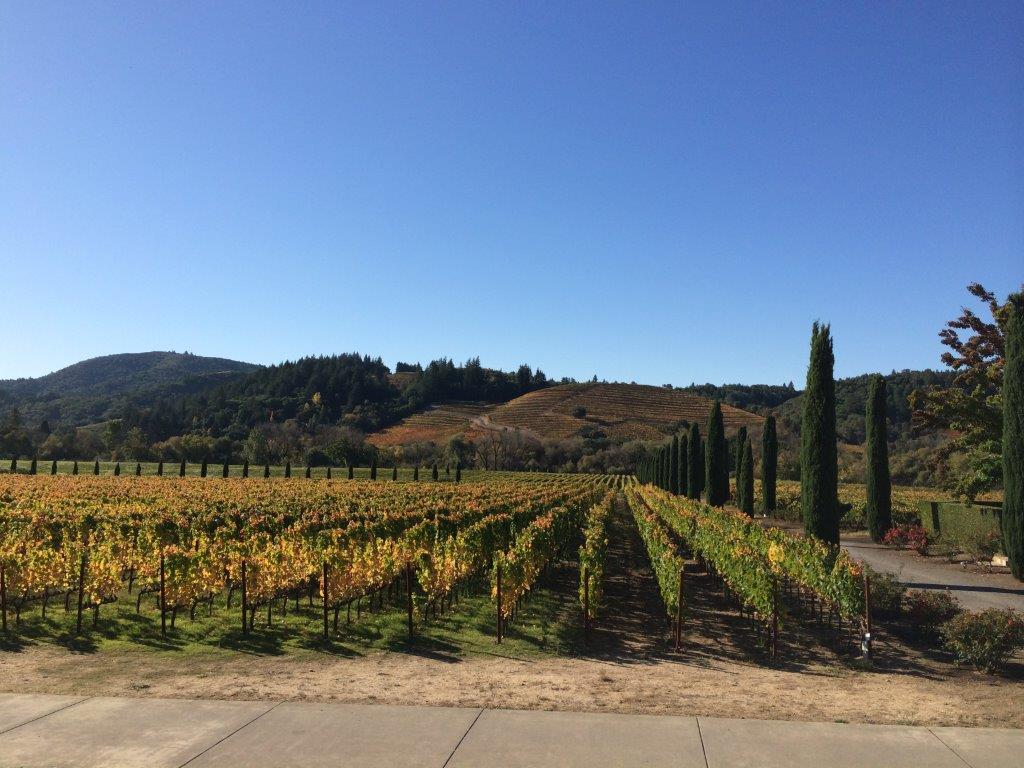 We found the Napa area to be more expensive. The first wine tasting we went to was $30 per person, but many in the Sonoma County area were $5 or $10 – or even complimentary. It was common for the tasting fee to be waived with the purchase of a bottle. Food and wine lovers or outdoor enthusiasts would enjoy this destination. It would also be great for a girls getaway or just a weekend adventure! Most places were family friendly, but kids would be really bored.
We stayed at the Healdsburg Inn on the Plaza, in Healdsburg, which was very convenient. There are so many wineries in that area! This is a lovely B&B located right in the center of Healdsburg – directly across the street from the town square. Breakfast was great and we enjoyed the evening wine reception. When we returned from our day of sightseeing, we could park the car and walk to anything in town.
We also stayed at the Blackbird Inn in Napa. It is a very nice B&B with only 8 rooms. They served a wonderful breakfast in the morning and wine and cheese in the evening. I loved the Craftsman style of this old house. So many B&B's are decorated in a Victorian floral style – this was much more appealing to me. We walked to restaurants here and easily found our way around.
Blackbird Inn:
Back to the wine! Some wineries require advance reservations, so make sure to check on those and make reservations as necessary. Most places offer tours (which would likely need reservations), but we had no trouble getting into the tasting rooms. We did an awesome Tram Tour at Benziger Winery in Glen Ellen! It was very informative and the grounds are beautiful! I would highly recommend this as a stop on anyone's itinerary.
Bella Winery:
Wine cave at Bella: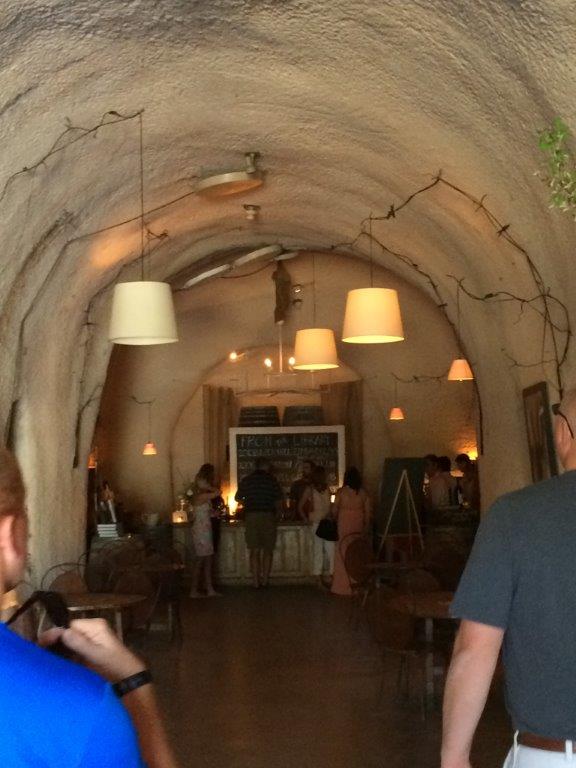 Plan your trip to Napa and Sonoma today! But, before you leave, remember these quick tips! Make sure to bring one dollar bills for tipping. You can also ask the front desk for coupons – they quite often have '2-for-1' tasting coupons available. Cheers!
Kristi Flaten - Bursch Travel Granite Falls