Tourism Cares 2014
On November 13-15, 2014, 300 volunteers from the travel and tourism industry gave back to various sites along the LA Waterfront - The Battleship Iowa, S.S. Lane Victory, Banning Museum, Korea Friendship Bell Memorial, and White Point Nature Reserve.
(Pictured: Bursch Travel Agents Kimmie Von Bargen, Tammy Marquez, & Sandie Anders)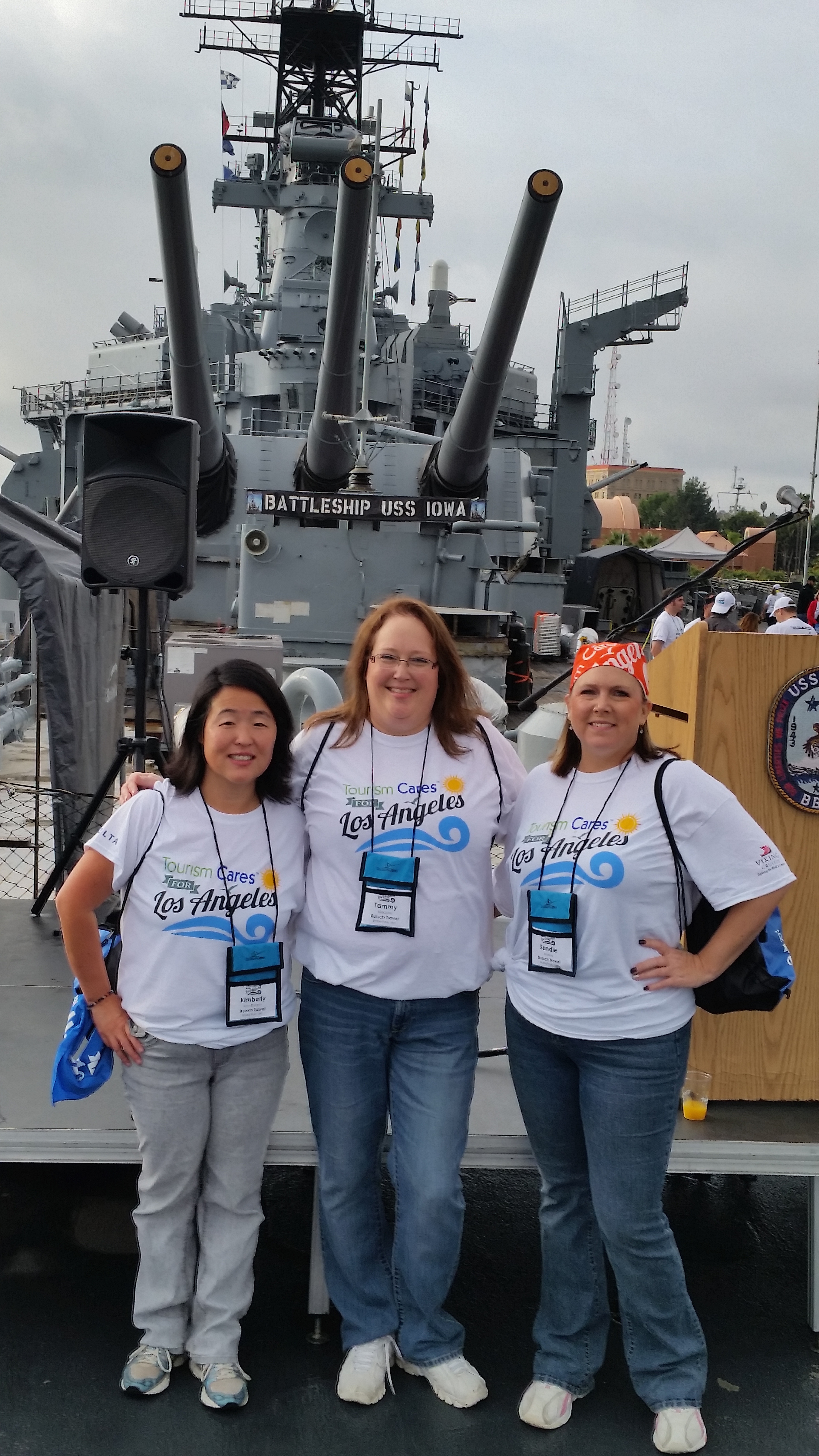 Kimmie worked on the SS Lane Victory-Merchant ship used in World War 11, Korean, & Vietnam War. 1 in every 29 merchant ships were bombed. Different job assignments at each location. She scraped and painted the main passageways. SS Lane Victory still runs 3 times a year to Catalina Island.
(Pictured: Kimmie Von Bargen)
Sandie & Tammy were at the White Point Nature Preserve – they removed seeds from dead bushes which were then re-planted in cups and grown to a point they can be replanted into the ground at the Nature Preserve. Their group cleaned, weeded and planted 450 new plants in to the ground while another group removed old irrigation hoses from the hill by the preserve to keep the land as natural as can be.
(Pictured: Sandie Anders and Tammy Marquez)
What a way for Tourism professionals to ban together, support, volunteer hours to get jobs done. What we take away from this is how important preserving, caring, and telling the history is so vital.
For more ways to give back while traveling, please click here!