Travel Advisor Tuesday - Audrey H.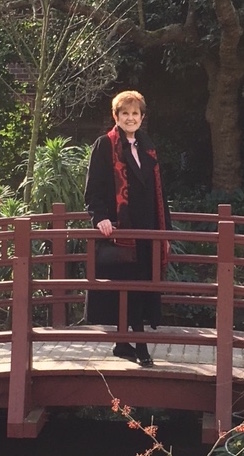 How long have you worked in the travel industry? I started Pegasus Travel in 1989 and joined the Bursch Travel family 11 years ago. Overall, I have been serving Omaha travelers for over 60 years.
What do you to when you're not traveling: I love cooking, reading, and going to the theater.
What's your favorite destination? London - I just feel at home there. Join me on our yearly theater tour! This will be our 16th trip to London in conjunction with the Omaha Community Playhouse. Click here for more details.
What's on your travel bucket list: The Great Wall of China and the Taj Mahal.
Travel related specialties: I've been recognized by Travel & Leisure and Spa magazine in the unique area of a Spa/Health/Wellness Destination Resort Specialist. I have personally stayed at dozens of spas throughout Europe and the U.S. from destination spas to classic resort facilities. I also enjoy honeymoon, romance travel and group travel.
What's the most unusual experience you've booked for a client? I booked the London Eye for a private dinner.