Back to News
Bursch Travel Wins Retail Travel Partner Excellence Award
Three Carnival Corporation Cruise Brands Bestow Coveted 'Excellence Awards' on Travel Partners Princess Cruises.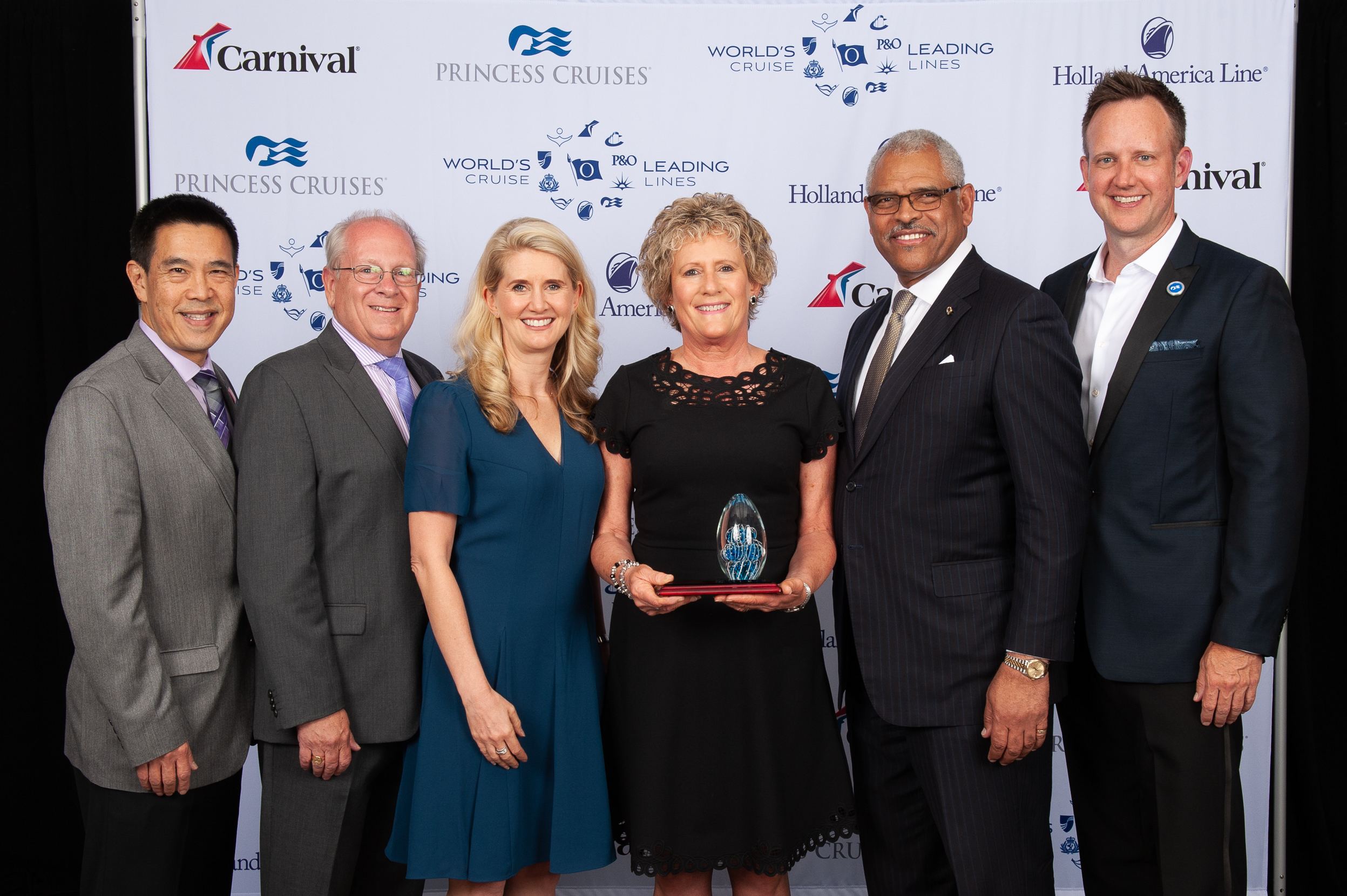 Pictured L – R:
Gordon Ho SVP Global Marketing & North America Sales Princess Cruises; Mike Revnes Regional Manager, Princess Cruises; Jan Swartz President, Princess Cruises; Gretchen Winters Sales and Marketing Manager, Bursch Travel; Arnold Donald CEO, Carnival Corp; John Chemesky VP North American Sales, Princess Cruises.
Carnival Corporation's three largest North American cruise brands and the top cruise retail organizations, travel agencies and agents from across the continent gathered in San Diego, California, last month for the presentation of the World's Leading Cruise Lines Excellence Awards 2018. Sales and marketing representatives from Princess Cruise, Carnival Cruise Line and Holland America Line were on hand to celebrate excellence in cruise sales in 12 categories on the national and regional levels as well as sectors of the business such as consortia, franchises and online agencies.
"Travel agents play a most critical role in helping their clients who become our guests choose the right cruise line and even the right ship and itinerary through listening to where they want to go, what types of experiences they want from their vacation and what best resonates with them concerning the many things that help create those experiences," said Arnold Donald, president and CEO of Carnival Corporation. "I am honored to join our three largest North American cruise brands for the Excellence Awards, which recognize the travel partners who help us exceed our guests' expectations through their understanding of their clients and through their loyalty, hard work, dedication and creativity."
Bursch Travel won the Retail Travel Partner Excellence Award