Back to News
Jessica Linquist - 2023 Sales Excellence Award Finalist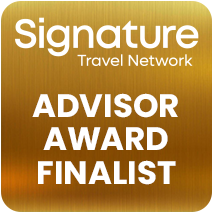 Press Release:
Rapid City, SD – October 16, 2023
Bursch Travel is proud and proud to announce that Jessica Linquist has been selected as a "Sales Excellence Award" finalist for the 2023 Signature Travel Advisor Recognition Awards.
The Signature Sales Excellence Award recognizes someone who is a sales leader. Sales Excellence can include hitting a revenue goal, increasing sales by improving efficiencies with technology or marketing, or increasing their client reach.
The annual Signature Advisor Awards recognize the expertise and exceptional service that travel advisors provide to their clients. "We are thrilled to honor Jessica and her fellow nominees at the upcoming Signature Conference. Jessica is an invaluable asset to Bursch Travel and her clients alike. It is a joy to celebrate someone who is so well-respected and deserving of recognition" said Lara (Bursch) Deppisch, Owner and CEO of Bursch Travel.
The winners will be announced during the Signature Travel Network Conference in Las Vegas, November 6-9th.
About Bursch Travel: As your regional, family-owned travel management company, Bursch Travel has been passionate about helping you discover the world and create unforgettable memories, since 1956. Our advisors use their expertise and state-of-the-art technology to curate the perfect journey for each client, tailored to their unique needs and budget.