Back to News
Bursch Travel Announces New President
Bursch Travel Appoints Mike Davidson, President
May 26, 2023
Bursch Travel is excited to have Davidson join the team, bringing his vast knowledge and expertise in the travel industry to Bursch Travel.
Bursch Travel announced today that Mike Davidson has been appointed new President of the company. An experienced leader in travel, Davidson succeeded Lee Hurd as President and assumed responsibilities on May 1, 2023. After 35 years with Bursch Travel, Lee Hurd will now focus her time on growing her very successful group business. She will also work with Mike helping him transition into this new position with Bursch Travel.
Davidson is a long-distance runner and set several Track and Field records while attending Utah State University. He also managed travel for the USU Track Team, which led him to accept a position at Crossroads Travel, and later serve as the company's General Manager.
In 1998, Alan Hess, CEO of Hess Travel, purchased Crossroads Travel and quickly recognized Davidson's potential. Hess named him Vice President and General Manager and in 2013, Davidson was promoted to serve as COO.
Davidson was vital to the Utah-based TMC's success. His strong track record of effective leadership and innovative problem solving brought continual growth to the agency. Davidson serves on several industry boards and was also recognized by Utah Business Magazine's "40 Under Forty" list of up-and-coming professionals.
In 2009, Davidson oversaw the acquisition of Morris Murdock Business Travel. . .and in 2020, the acquisition of Wycoff Business Travel. In 2022, Maupin Travel acquired Hess Travel, combining operations to create Sequel Travel where Davidson was President, and was tasked with spending 12 months merging two complex cultures and companies into one. He was successful in meeting this goal.
"Mike is a perfect fit for Bursch Travel because his business philosophy aligns very well with Bursch Travel's" said Lara Bursch Deppisch, Bursch Travel's 3rd generation owner. "He is a hands-on leader where honesty and integrity are key. He knows the importance of each employee and will guide and support them to succeed."
Bursch Deppisch said "the Bursch Travel team has worked extremely hard to successfully navigate the struggles the travel industry faced during COVID and Mike brings that same strength and determination that will help us continue to grow and succeed into the future."

About Bursch Travel
Bursch Travel was founded in Alexandria, MN in 1956 by "Pete" and Audrey Bursch. Today Bursch Travel is still a family owned and operated business with 13 offices located throughout, MN, SD, WY and NE.
Mike Davidson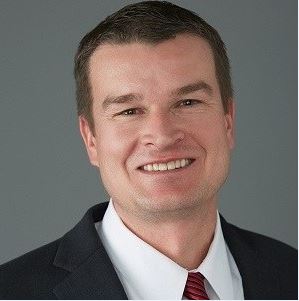 Lee Hurd