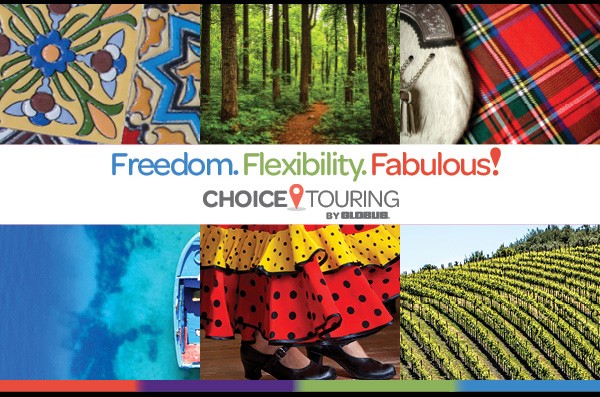 Introducing Choice Touring by Globus
Do you love to tour but fancy a bit more freedom? With the introduction of Choice Touring by Globus, travel enthusiasts now have a whole new way to cure your curiosity. This exciting new touring style promises all the wonder with a touch of whim and all the fun with the infusion of flexibility.
In addition to guided sightseeing at the must-see sights, Choice Touring by Globus presents YourChoice Excursions, a selection of curated experiences in key and off-the-beaten-path destinations – included in the package price – so you can tailor your tour to your own interests, pleasures and passions. Nature walk? Boat cruise? Wine flight? How you roll is up to you. No added expenditures. Just a wide-ranging menu of included excursions for you to design your own discovery, pick how you play, and make your own memories.
To learn more and book your flexible Choice Touring by Globus contact a Bursch Travel office near you. Click here for locations