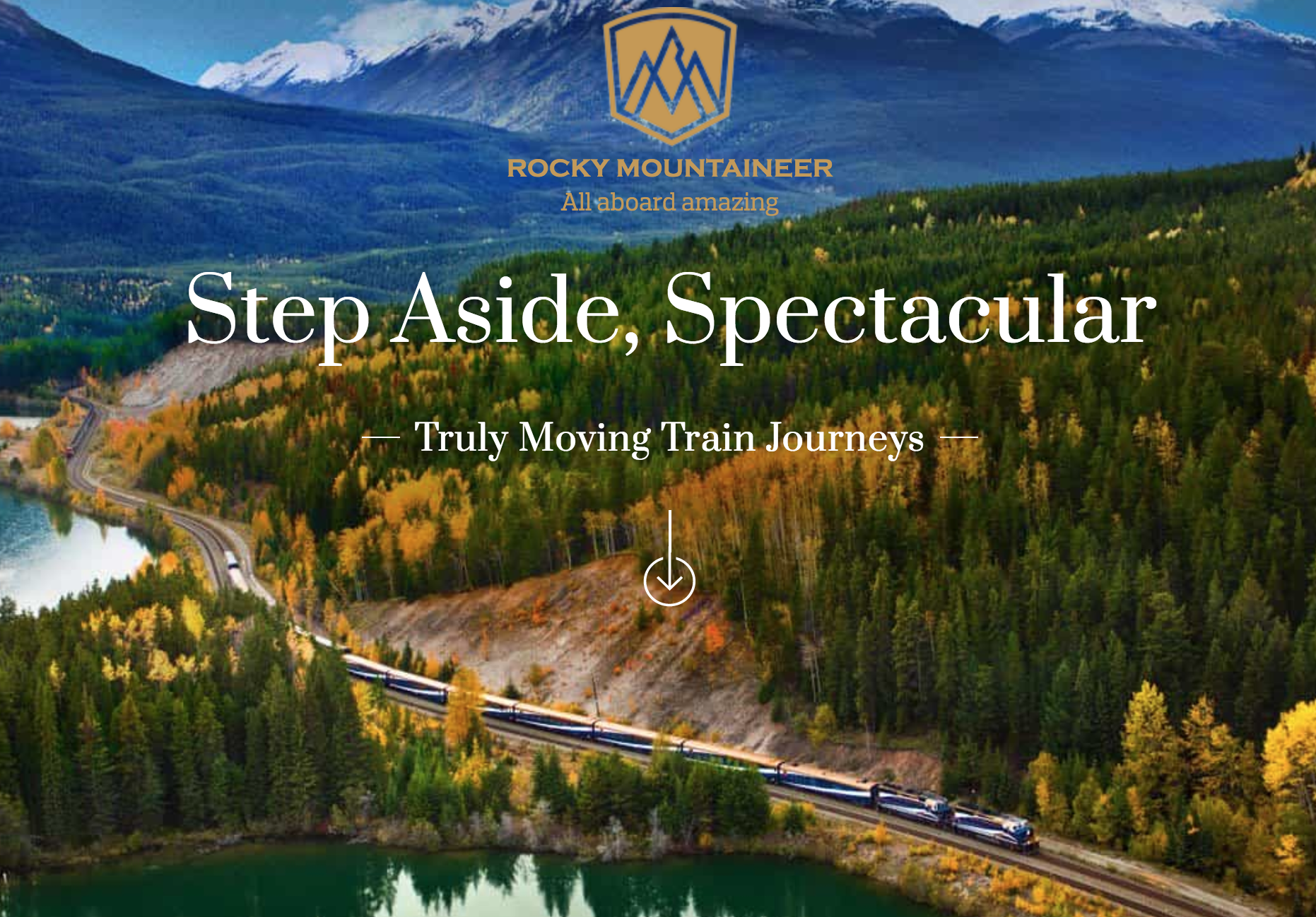 Within the unique world of rail travel, Rocky Mountaineer is so much more than just a train. It's the key to unlocking a hidden world of unparalleled beauty as you carve through otherwise inaccessible terrain in the Canadian Rockies. And your job aboard our all-dome fleet? To indulge in the most luxurious journey you've ever experienced. It's a tall order, but you're moving in the right direction. Click here for a full look into riding the Rocky Mountaineer with Bursch Travel.
THE ROCKY MOUNTAINEER EXPERIENCE
Transporting guests through the grandeur of the Canadian Rockies, our custom design glass-dome trains offer breathtaking landscapes, outstanding service, gourmet food and passionate Hosts with stories to tell.
TWO CLASSES OF SERVICE TO SPOIL YOU
We'd like to apologize in advance for making it hard to choose between GoldLeaf Service and SilverLeaf Service for your journey. Our advice: take a deep breath and get ready to be spoiled in our all-dome fleet, no matter what class of service you choose.
Gold Leaf Service:
Click here to contact a Bursch Travel office near you to book your Rocky Mountaineer vacation, today!