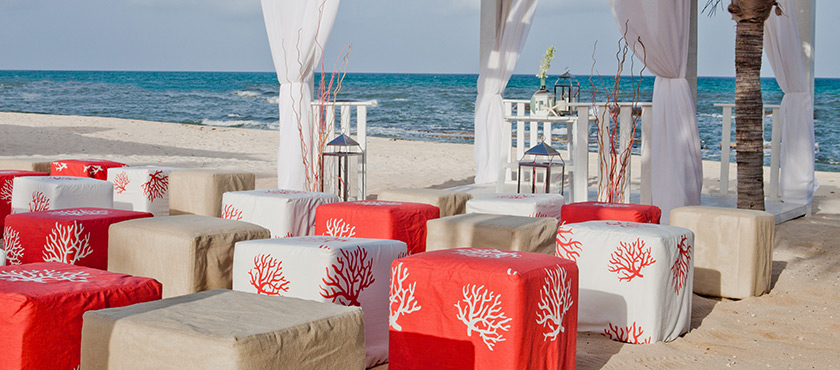 At Karisma Hotels and Resorts, romance and travel go hand in hand. To keep it that way, the ease and convenience of hosting a beautiful destination wedding is emphasized. Don't let the thought of planning a boring, traditional wedding overwhelm you! These luxury resorts can provide an out-of-this-world wedding experience while giving you a once in a lifetime connection with family and friends in a stunning setting that you'll never forget!

Use Krisha Friede, Bursch Travel's Gourmet Inclusive Wedding Consultant, to book your Destination Wedding for perks and expertise that matter!
Whether you say "I Do" with your toes in the sand or on a rooftop overlooking the ocean, as long as you book your wedding through a GI Wedding Consultant, you will receive the choice of one of three specially designed packages for FREE:
Welcome Cocktail Reception
Caribe Photo $350 Package Credit
Bride's Spa Package

Because a destination wedding should be fun, not stressful, leave your event in the hands of Krisha Friede who has gone through extensive destination wedding training, and is equipped with all the resources you need to make your special day seamless.
To learn more about resort & wedding options, click here.
For more information and to begin your dream wedding, please contact Bursch Travel