Destination Weddings with Delta Vacations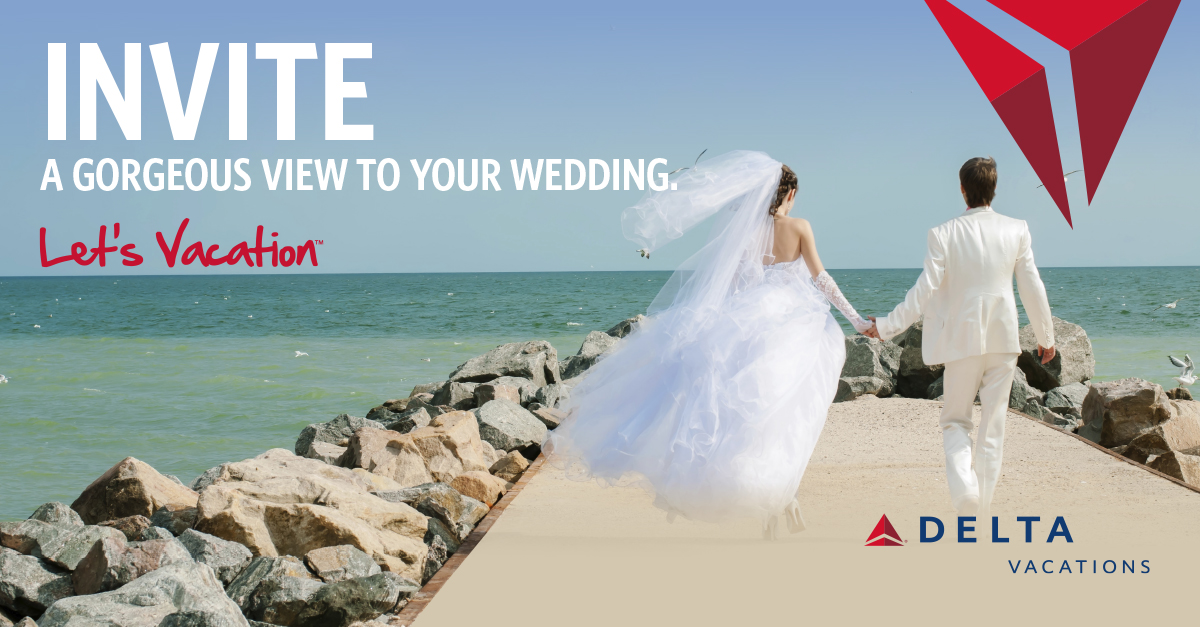 Delta Vacations offers incredible destination wedding getaways! We've teamed up with some of the most romantic hotels and resorts in stunning destinations to create exquisite and memorable settings for your dream escape.
When you choose to have your destination wedding with Delta Vacations, it's not only wonderfully romantic, it's...
Easy
In-destination wedding coordinators will arrange every aspect of your special day and leave you nothing to do but relax.
Memorable
Create a celebration you'll never forget when your family and friends join you on your big day!
Money Saving
Destination weddings often cost LESS than traditional weddings. Plus, you can honeymoon in the same destination.
Contact a Bursch Travel agent nearest you to start planning today! Click here for locations. Congratulations!