Mediterranean Magic
Sailing aboard the Wind Surf: August 12-26, 2023
Hosted by Peg Martin - Sheridan, WY

Enjoy the world's premier yachting playgrounds in a beautiful ship that feels like your own private yacht. On any day, the 342-guest flagship, Wind Surf, the world's largest sailing ship, draws admiring glances as she glides majestically into port with her tall sails billowing. These beautiful ports string together like perfect pearls, each glowing with its own special beauty. Sparkling cities and charming villages. Secluded harbors and immaculate beaches. Discover the mystique and magic of the Rivieras that only an intimate small ship can show you.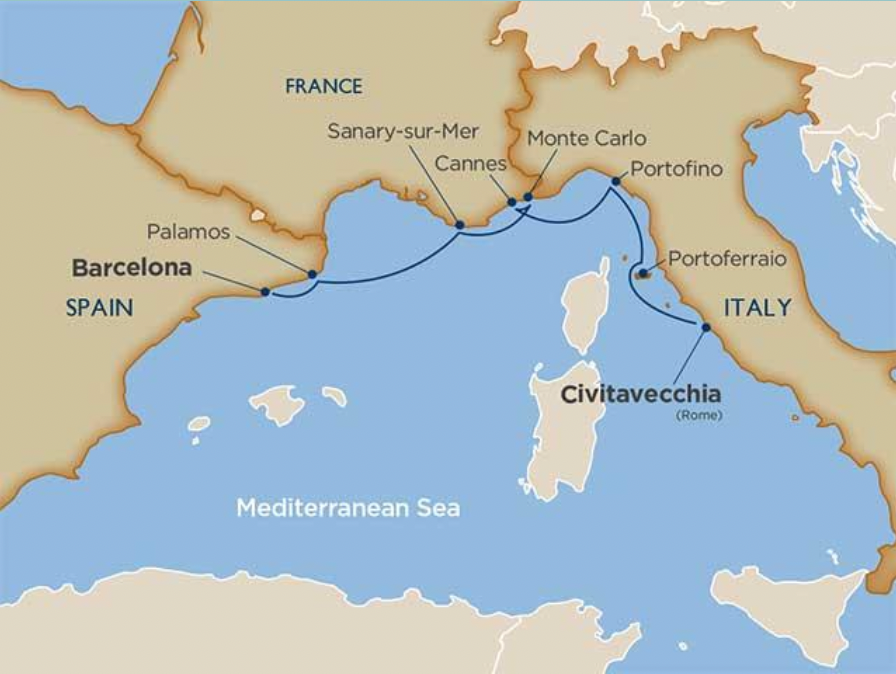 Inclusions:
2 nights Barcelona
7-night cruise from Barcelona to Rome
Roundtrip air from Billings
Optional: 4 nights in Siena
All of the details and a daily itinerary can be found in the complete brochure, here.
Learn more during our online zoom presentation on March 23rd at 6pm MDT. Click here to register.
Ready for your piece of Mediterranean Magic? Call 307-672-2481 or email us today to book your cabin!