Alaska Cruise & Tour
July 15-26, 2023
Hosted by Kimmie & Tracey Von Bargen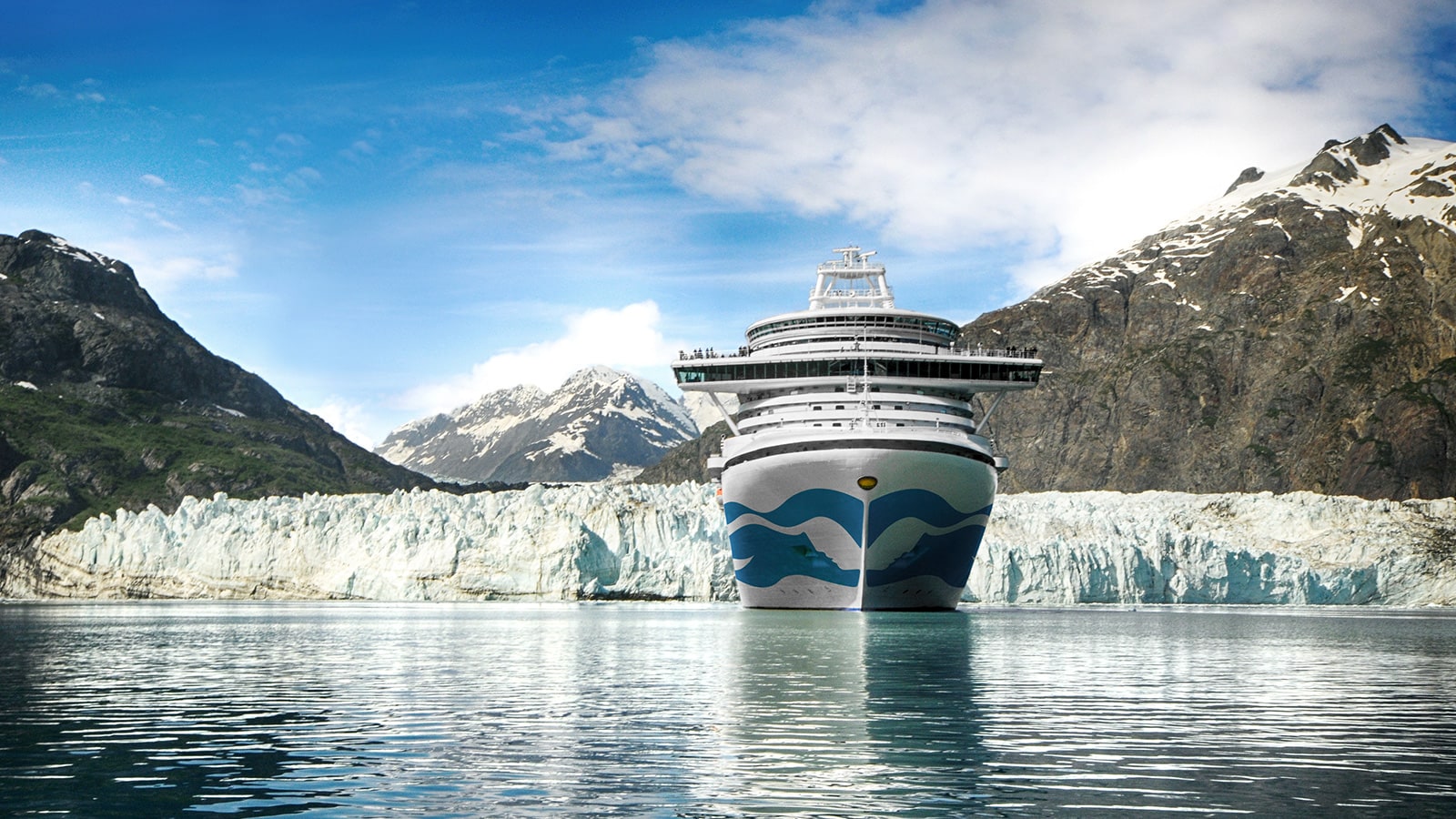 Join Kimmie and Tracey Von Bargen of Bursch Travel, Alexandria on this spectacular cruise and tour of Alaska on the Sapphire Princess! Alaska cruisetours combine Princess Cruise's top-rated "Voyage of the Glaciers" cruise with four nights on land exploring Denali National Park. Travel aboard their exclusive Direct-to-the-Wilderness® train and unwind at Mt. McKinley Princess Wilderness Lodge.
Situated within Denali State Park near the Chulitna River, the Mt. McKinley Princess Wilderness Lodge® offers unparalleled views of Denali from the treehouse as well as the Great Room and expansive deck in the main lodge. Tour a working Alaska homestead and learn how the Great Land's residents have become so self-sufficient. Or land in a helicopter on a glacier beneath the tallest peak in North America on your Alaska cruisetour.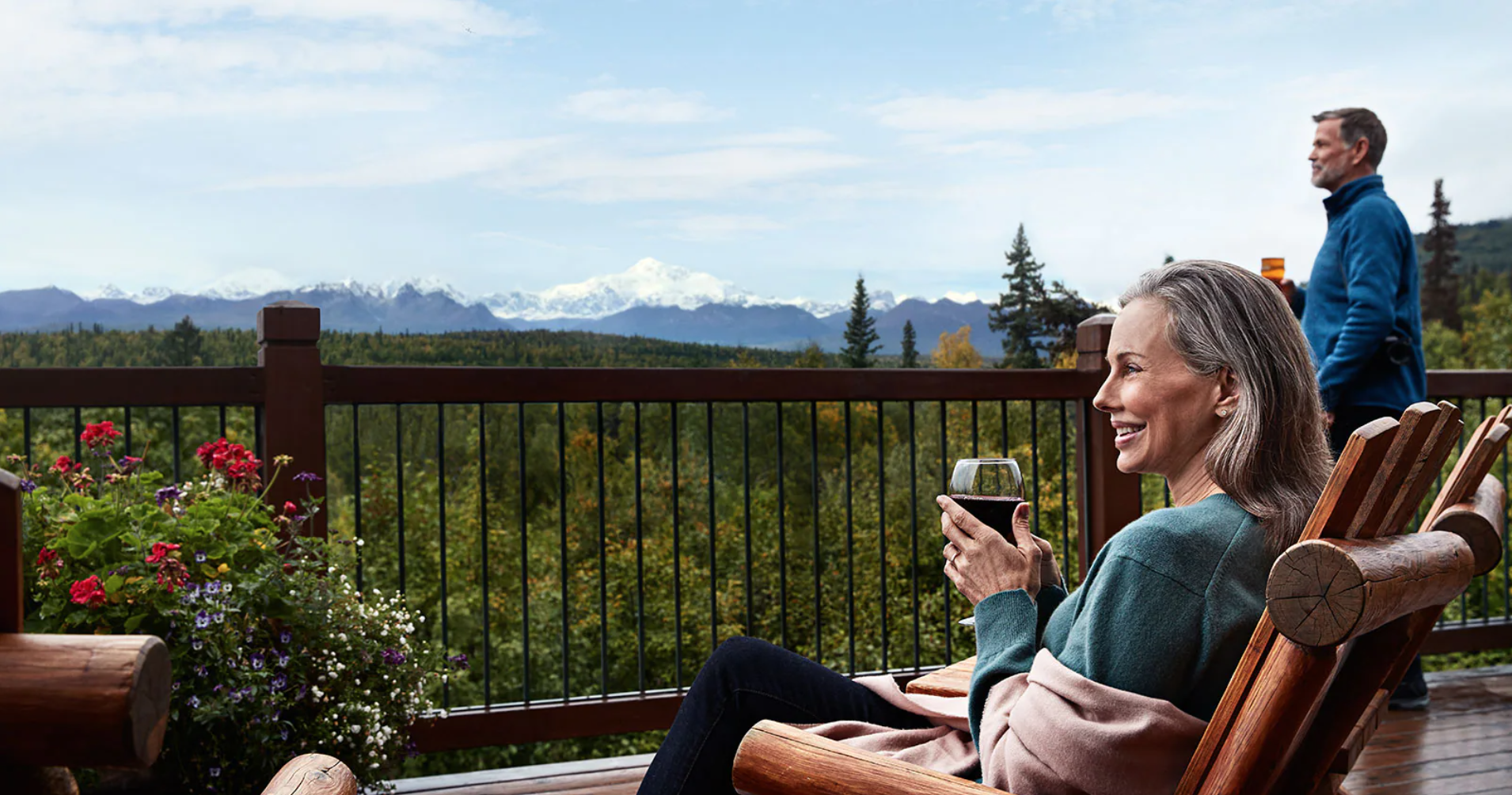 After your stay at the Lodge, you'll sail 500 miles deeper into the Gulf of Alaska and Prince William Sound on our top-rated Voyage of the Glaciers Alaska cruise. Spend seven days traveling from Anchorage (Whittier) to Vancouver, B.C., stopping in historic port cities like Ketchikan, Juneau and Skagway. Along the way, enjoy two glacier-viewing experiences on every itinerary – including Glacier Bay National Park, and Hubbard Glacier.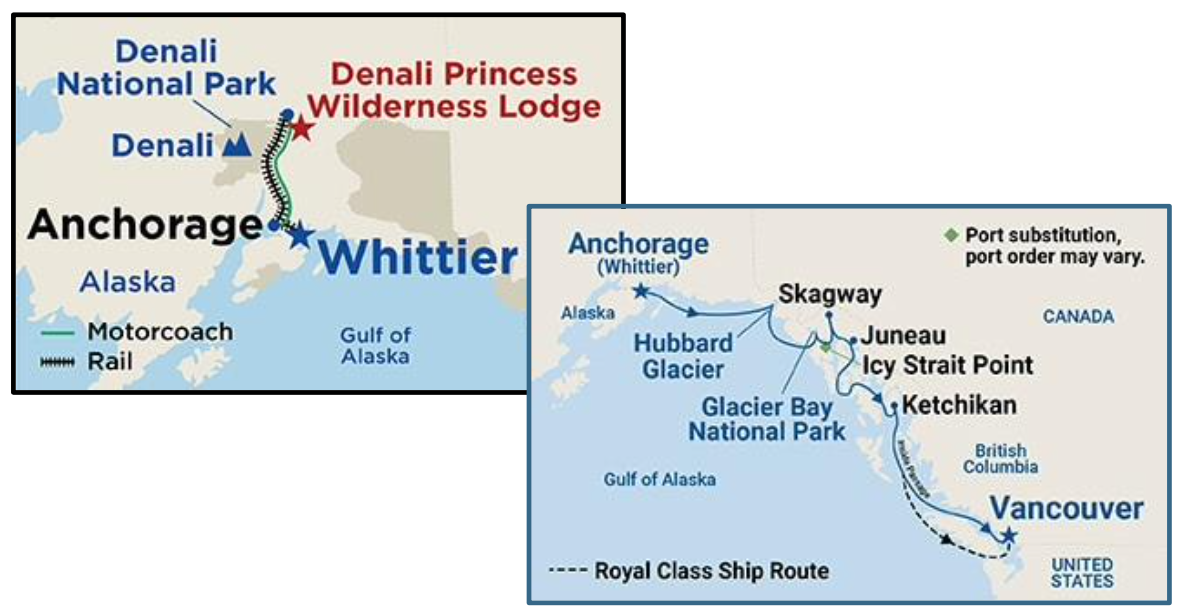 For more details and pricing, click here for the copy of the complete brochure.
There is HIGH DEMAND for 2023 Alaska sailings. Book today! Email or call Kimmie at 320-762-1544 or KimmieV@burschtravel.com.