Back to News
Bursch Travel Monticello - Ribbon Cutting Ceremony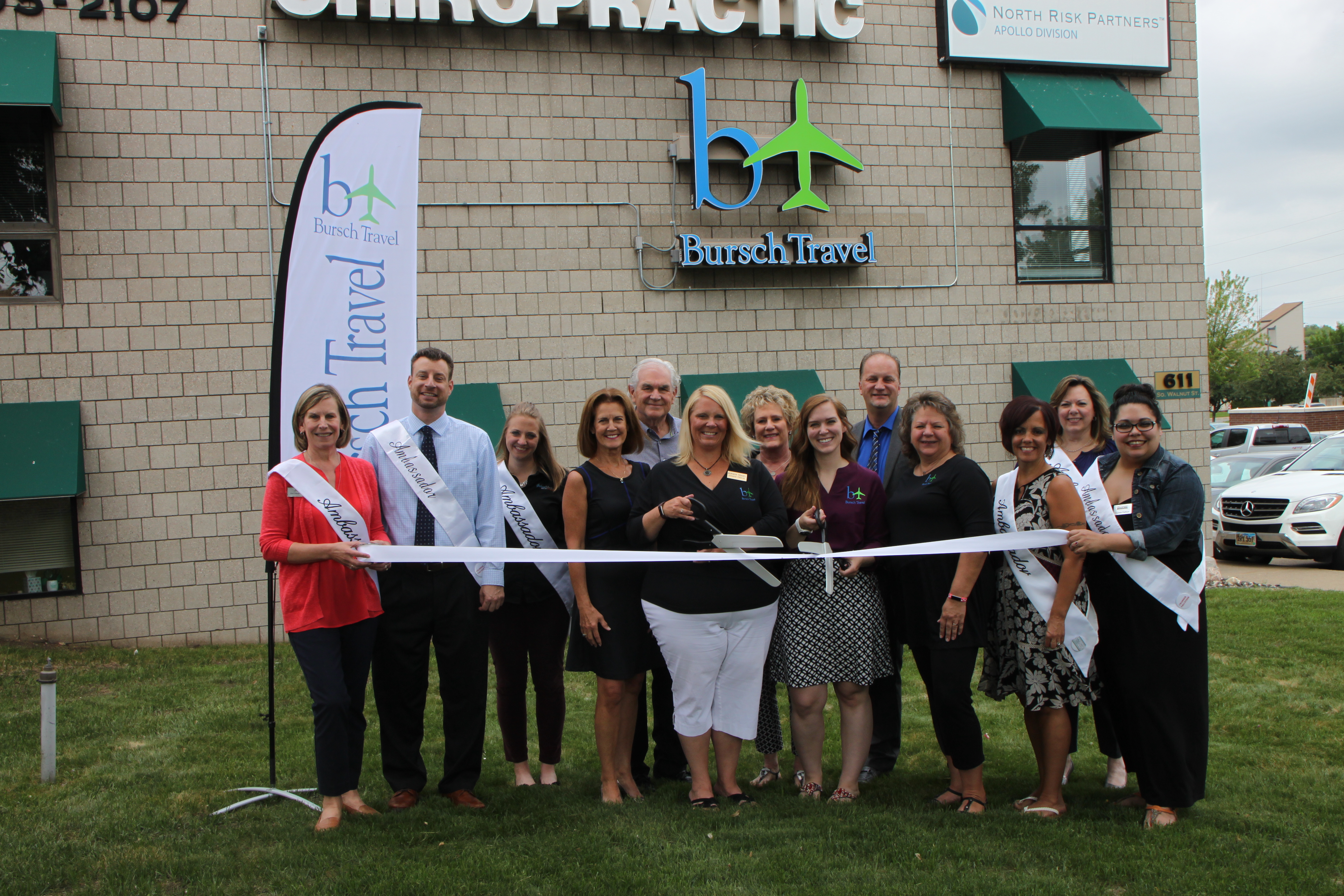 Bursch Travel Monticello welcomed the Monticello Chamber of Commerce for a Ribbon Cutting Cermony on Wednesday June 6th. It was in celebration of the remodel of the office and to welcome our new employee Nina Larson. Nina relocated to Monticello from Bursch Travel's office in Omaha Nebraska.
Bursch Travel opened the location in Monticello in 1989 and is located at 611 Walnut St.
Bursch Travel is family owned and has been in business since 1956. We currently have 18 offices, totaling 100 employees' thoughout MN, ND, SD, NE & WY. Bursch Travel was chosen by Signature Travel Network this year as one of their Top Agencies in the Midwest. This gives us global buying power and global assistance for our travelers. We were also chosen by the Minneapolis Star Tribune as one of the top 150 workplaces in MN for 2018. We are a local employer and charitable contributor to the communities we serve. Travel is what we do every day. When you plan to travel you need a professional and a friend…We are both!
To contact Bursch Travel click here