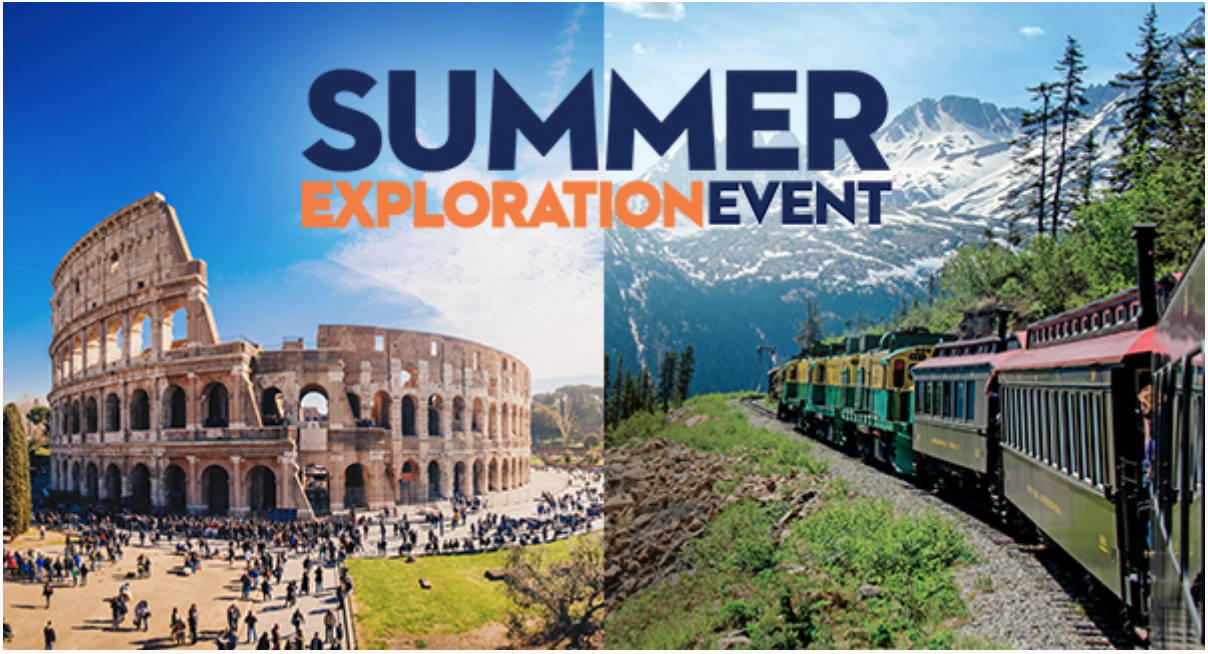 Explore Alaska, Europe and Canada & New England this summer with these exceptional Holland America offers!
• FREE Drinks
• US$100 Deposit
• FREE White Pass Summit Scenic Railroad Excursion**
• FREE Denali Meal Plan**
This promotion ends December 3rd, 2019 so contact us today for more details and booking!
**Available on select Alaska vacations.