The Palafitos - Overwater Bungalows at El Dorado Maroma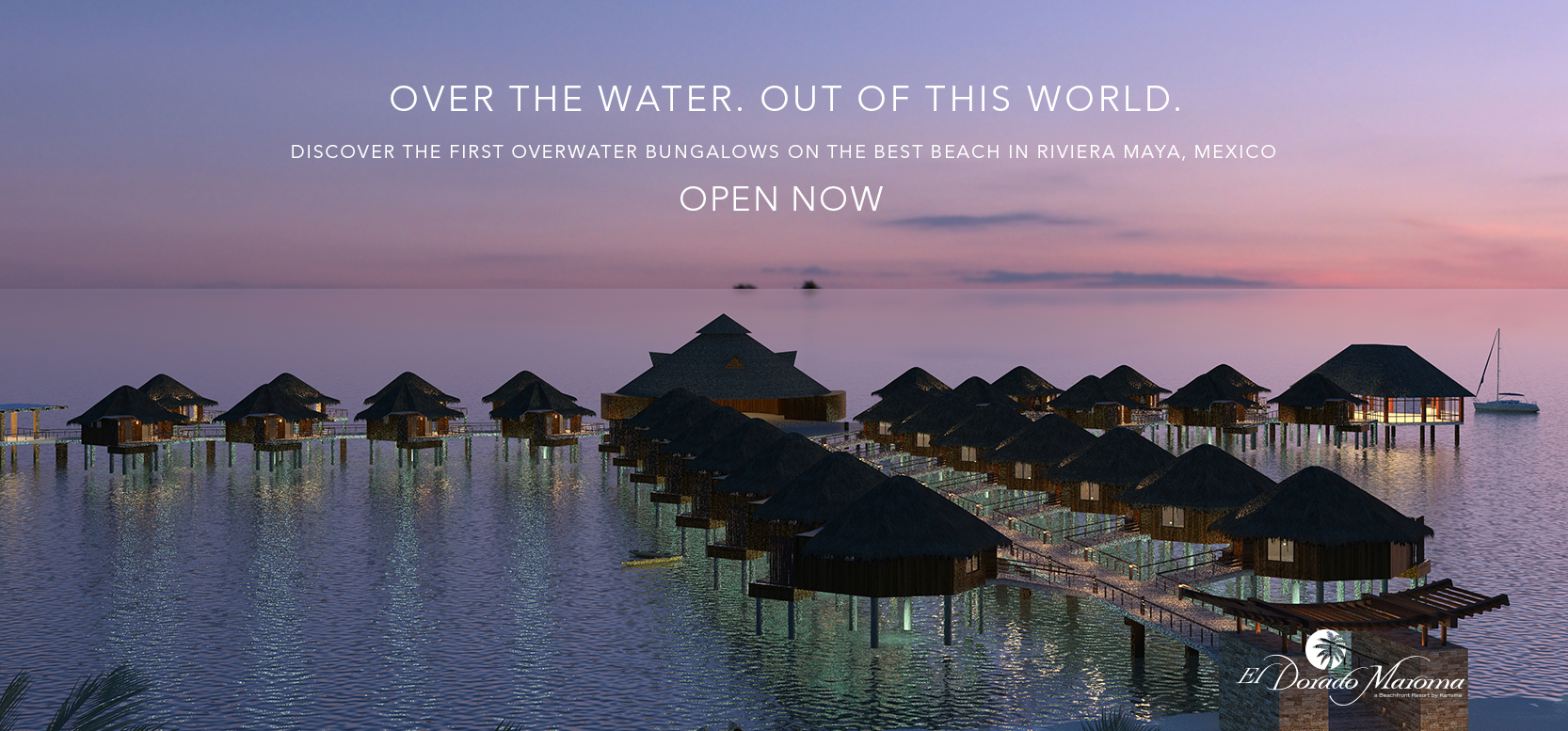 Travel Channel named Maroma Beach one of the 10 best beaches in the world. El Dorado Maroma sits right in the heart of it. The beach will seduce you. But it's the entire experience at El Dorado Maroma that will make you fall in love.
The resort is intimately scaled, so you're never more than a short stroll from the beach, the pools, the spa, and a variety of bars and world-class restaurants, including a pop-up fish market every Thursday featuring seafood caught the very same day. There are private, thatched-roof beach bungalows where you can enjoy a Sky Massage to the soothing ebb and flow of the ocean. And you'll find that our staff has an uncanny ability to accommodate your needs, often before you even realize you have them.
And now with Mexico's 1st over the water bungalows!
Bursch Travel has EXCLUSIVE access to book these beautiful bungalows. Contact a Bursch Travel office to reserve one today! For a location near you click here