Azul Beach – Deluxe All-Inclusive Family Resort, By Karisma
The Gourmet Inclusive® concept fosters togetherness at this newly renovated boutique family hotel.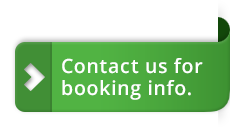 Azul Beach Hotel is a family-friendly, boutique-style property located on a gorgeous beach 20 minutes from Cancun International Airport. All of the newly renovated 148 rooms are just steps from the beach, pools, restaurants and bars.
For more information contact a Bursch Travel office near you