10 Day Scenic Norway Tour
July 18-28, 2019
Escorted by Pat and Jack Converse of Alexandria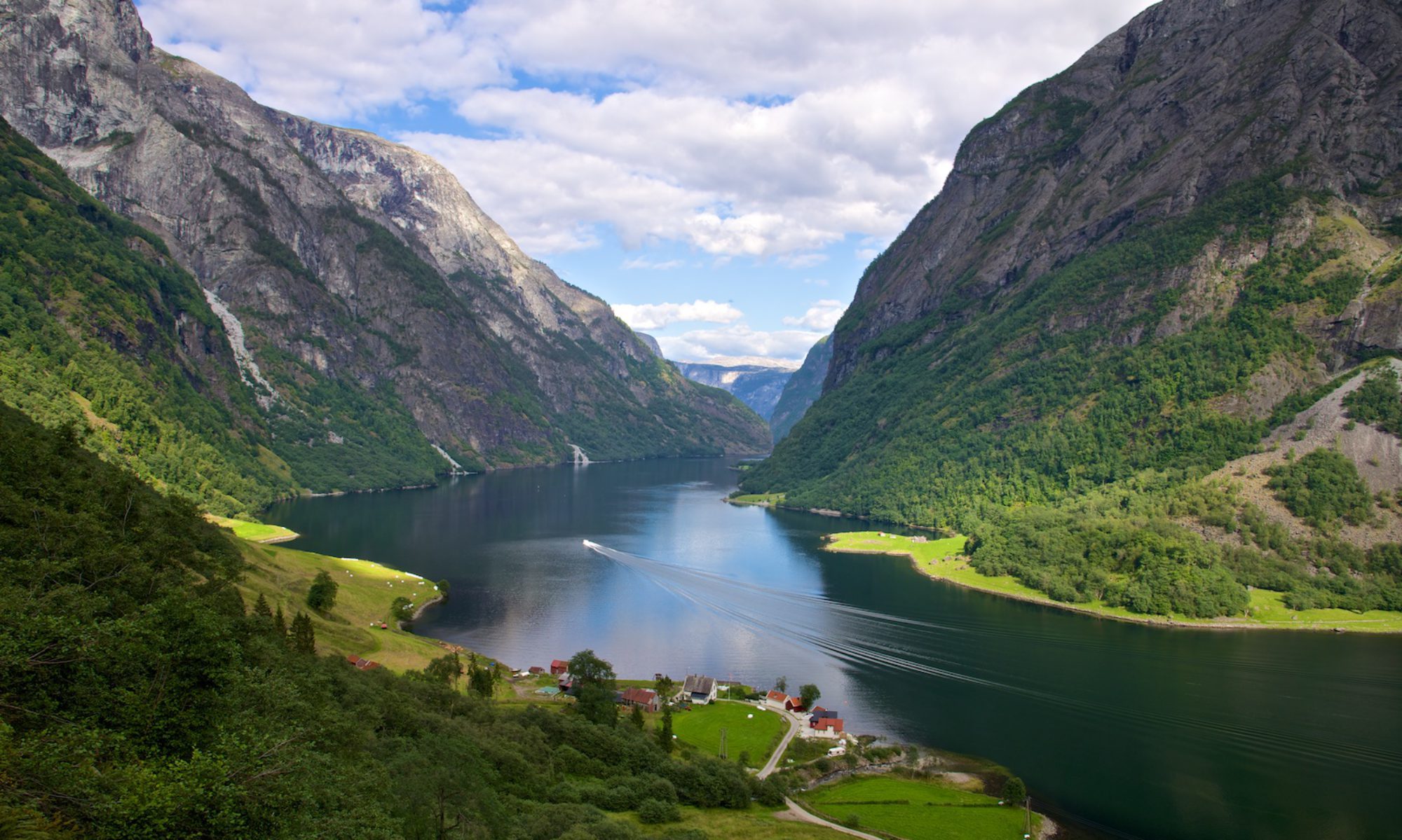 Gorgeous fjords, breathtaking mountains, serene lakes, gleaming glaciers, and thundering waterfalls are yours to discover on this Scenic Norway escorted tour. You'll experience Norway's exciting cities and spectacular scenery you've only imagined until now. Book before November 27, 2018 and save 10%.
In Oslo, guided sightseeing includes the famous Frogner Park with over 200 extraordinary bronze and granite sculptures. In the Telemark region, visit the Heddal stave church, the largest of Norway's remaining medieval wooden churches. In Bergen, you'll hear about the city's 11th-century origins on your orientation tour. In Loen, enjoy a very special experience on the Loen Skylift.
You'll spend time in the Hardangerfjord region, where you'll stop at thundering Låtefoss twin-waterfall, one of Norway's best known waterfalls; take a ferry; and see Hardangervidda mountain plateau – one of Europe's largest plateaus and home to Northern Europe's largest stock of reindeer. In this area, you'll also taste apple cider from a family-owned farm, where you'll meet the family and hear about their history and how cider is made.
You'll also enjoy a cruise on the Sognefjord – Norway's longest fjord, Nærøyfjord – a UNESCO World Heritage Site – and stop to see one of the mighty branches that radiates from Jostedal Glacier – Europe's largest glacier. Another tour highlight is a cruise past the famous "Seven Sisters," the most photographed waterfalls in Geirangerfjord, and travel above the tree line to 5,000 feet for breathtaking panoramic views of the fjord and the surrounding peaks from the mountaintop lookout.
Why travel with us?
VIP Access: Skip the lines and get special treatment at the must-see attractions.
Perfect Hotels: We've done the work to find just the right hotels in just the right locations.
Tour Directors: Take your heads out of the guidebook and let expert guides make every destination fascinating.
Transportation: Leave the navigating to us – and just sit back and enjoy the ride.
Click here for the full brochure which contains more details and pricing. Contact Pat Converse today for booking by calling 320-762-1544 or emailing at PatC@burschtravel.com