Travel Advisor Tuesday - Donna S.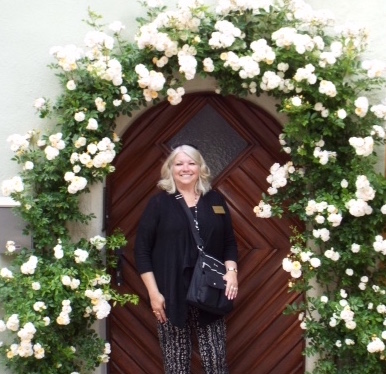 Years at Bursch Travel: 3.5 years.
What did you do prior to Bursch Travel? I co-directed and escorted tours to Europe. I specialized in Norway, The Alpine Countries (Germany, Austria and Switzerland), Ireland and Scotland for 6 years. I also escorted domestic tours across the United States and Canada for 2 years.
Will you be escorting any tours for Bursch Travel in 2018? YES! I will be leading a cruise tour to Alaska in July. Click here to learn more about it. We'd love to have you with us!
What do you do for fun outside of travel? I enjoy my flower gardens! Most of all, spending time with my family and grandkids!!
Do you have a travel bucket list? Yes...but the list goes on and on. It's basically anywhere I haven't been to yet.
Share something fun about you that people may not know: I was a florist for 27 years. For 15 of those, I owned and operated my own flower and gift shop.